Communities

Eagle Lake, 1905
courtesy of Ernest Mae Seaholm
This list of Colorado County communities includes incorporated towns, as well as communities that have vanished. Some have been known by more than one name over the years. The links below will take you to photographs, histories, and a list of related links such as local cemeteries, prominent citizens, or chambers of commerce.

If you have a photograph or information about a community you'd like to contribute, please contact the county coordinator.
Pisek (see Lone Oak)

Prairie Point (see Oakland)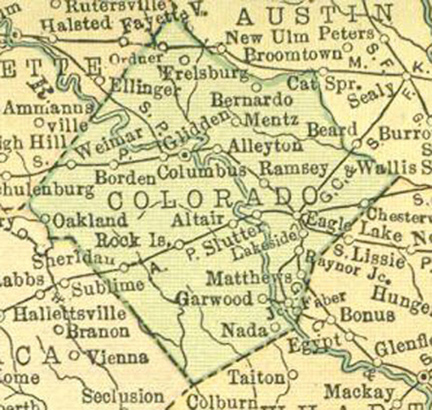 1914 Map of Colorado County Communities
Related Links
Colorado County Sesquicentennial Commemorative Book
Early German Settlements in Colorado County
By Arliss Treybig