Little, Annie (Michalik)
Funeral Rites for Mrs. G. O. Little, 35, Here Friday
Final rites for Mrs. G. O. Little, 35, of the County Line community, were held from the Hubbard Funeral Home Friday, August 2, with interment in the Weimar Cemetery.
The Rev. J. H. Thompson, former Methodist minister here, conducted the services.
Mrs. Little died Thursday, August 1, at her home south of here after an illness of several months. The daughter of Mr. and Mrs. John Michalik, Sr., she was born at Osage on January 20, 1911. She was married May 6, 1945, in Hallettsville to G. O. Little of County Line.
Survivors include her husband, two brothers, John Michalcik, Jr., and A. F. Michalcik, both of Hallettsville and three sisters, Mrs. W. H. Taylor and Mrs. Aug. Fojt of Weimar, and Mrs. S. L. Kucherka of Eagle Lake.
Pallbearers at the funeral were Victor Dusek, Oscar Dusek, Henry Melnar, Henry Hnatek, Oscar Boethel and Herbert Tesch.
Weimar Mercury, August 9, 1946
Transcribed by Judy Talkington
Little, Everett B.
OAKLAND NEWS NOTES
The mortal remains of Mr. Everet [sic] Little were shipped to Sublime Sunday and conveyed to the home of his father, Mr. J. M. Little of Shimek the same day, and Monday morning funeral services were held at the house. Brother Rader conducting same, which were very touching and comforting to his loved ones. He was then carried to Weimar for burial followed by a host of friends and relatives. Mr. Little was born and reared at Shimek and was universally loved by all who knew him. He has been in bad health for several years, and last year he and his family moved to Boerne with hopes of improving his condition, but God willed it otherwise, and Saturday morning his tired spirit winged its flight to that home from which no traveler returns. He was a member of the Methodist church and died strong in his faith; he leaves a wife and three children, a father and mother and several brothers and sisters, to whom we offer our sincerest sympathy, and may God comfort and bless them.
Weimar Mercury, December 17, 1915
Transcribed by Judy Talkington
Little, Everett B.
The remains of Everett B. Little who died at Boerne Saturday, were brought here Monday afternoon for interment in the Masonic cemetery, Rev. Roy G. Rader, officiating. Mr. Little was a son of J. M. Little and wife, respected residents of the Shimek community, and moved from this section only a few months ago to Boerne on account of failing health. Mr. Little was 28 years old, and besides his aged parents leaves a widow, three children, and a number of brothers and sisters. He was a most estimable gentleman, one who was very popular wherever known, industrious, of temperate habits, and a splendid gentleman in every sense of the term. He was a member of the Woodmen of the World, and this order had charge of the funeral. A large circle of friends deeply and sincerely deplore his untimely death.
Weimar Mercury, December 17, 1915
Transcribed by Judy Talkington
Little, Gaither O.
G. O. Little Funeral Held Here Jan. 10
Funeral services for Gaither O. Little, 77, of Rt.1 Hallettsville, were held Thursday, Jan 10, from First United Methodist Church here, with Rev. Barry Bauerschlag officiating.
Burial was in Weimar Masonic Cemetery.
Little, a farmer and rancher and lifetime resident of the Bila Hora community in Lavaca County, died Jan 8 at Memorial City General Hospital, where he had been a patient for eight weeks.
Born August 20, 1907, in Lavaca County, he was a son of Robert and Georgia (Culpepper) Little. He married Stasie Hnatek at Hallettsville on July 10, 1948.
She survives, along with three daughters, Nancy DuPuis and Susan Crutchfield, both of California, and Margaret Appelt of Sugar Land; two sons, Lester Little of Hallettsville and George Little of Columbus; 15 grandchildren and four great-grandchildren; three brothers, J. M Little of Columbus, Hubert Little of Schulenburg; and R. E. Little of Tomball; and two sisters, Lurline Little of Houston and Alice Mayhall of Houston.
A brother and a sister, Lester Little and Virgie Bell Little, preceded him in death.
Serving as pallbearers were Robert Little, Bobby Little, Melvin Drum, Alvin Little, A. J. Hnatek, and Calvin Oakley, all nephews.
Weimar Mercury, January 17, 1985
Little, George Huff
Death of George H. Little
New was received here the first of the week of the death of George H. Little, one of the most prominent and highly respected farmers and stockmen of Colorado county, which occurred at the family home in Columbus Tuesday night, the funeral taking place at the Odd Fellows' Rest the following day. Mr. Little was known to almost every man, woman and child of Colorado county, his genial nature making him an ever welcome companion. Practically all of his life was spent in this county and so dear were the people and interests of the county to him that he had no other thought than for their happiness and welfare. Honest "straight as a shingle,: a man who always looked upon the bright side of life, charitable to a fault, true as steel to his friends, he was a man among ten thousand, and news of his death brought genuine sorrow to many hundreds of hearts throughout this section.
George Huff Little was born Dec. 1, 1840 in Fort Bend county, in the Republic of Texas. He located in Colorado county in 1850. In 1861, at the first call for troops, he enlisted in Company A, Fifth Texas Cavalry, commanded by Colonel Tom Green, under General Sibley. Afterward he went with his company to New Mexico where he participated in a number of engagements. In June, 1862, the company started on its return to Texas. On this return trip, Mr. Little met a stage driver who had lost one of his mules, which has been stampeded by the Indians, and the driver told Mr. Little that if he found and returned the mule he would give him bacon enough to last him until he got to San Antonio. Luckily he found the animal, and taking it along to the next station. Fort Davis, there told the agent of his find, and of the bargain he had made with the owner of the mule. The agent delivered to him the bacon, which was much needed. On the same trip Mr. Little found a horse saddled and bridled and so checked that it could not feed along the roadside. The horse, which had evidently been at large some time, he traded for two "mutton," keeping, however, the bridle, which was ornamented with three initials. Two years later the bridle was recognized by the man from whom the horse had strayed.
With his comrades, Mr. Little remained in Texas for a few months, and then went to Louisiana, where he took an active part in various campaigns and engagements. In July, 1864, the colonel issued furloughs to all of those without horses, that they might return home and stock up. Mr. Little had a horse, but this he exchanged with a comrade who had no horse and knew not where to go to get one, for a furlough. Taking his comrade's furlough, Mr. Little returned to Texas, going to La Grange, where he married the young lady to whom he was engaged. He remained with his regiment until the close of the war, with his brave comrades suffering all the privations and hardships incidental to martial life. Serving with the regiment to which Mr. Little belonged was a negro known as Bob Shropshire, a slave belonging to Captain Shropshire, who after the death of his master, clung to the regiment remaining with the boys. He was subsequently stricken with smallpox, and taken care of by Mr. Little, who, when he was afterwards taken ill with the measles, was nursed back to health by the grateful negro, Bob.
Very soon after the close of the war, Mr. Little located in Colorado county, settling on the plantation adjoining the corporation of the village of Columbus. Embarking in general farming, he met with signal success in his operations, winning a position of prominence among the leading farmers and stock raisers of the community in which he so long resided.
Mr. Little married on August 17, 1864, in Fayette county, Miss Elizabeth Jarmon, who was born in Fayette county, Texas, July 21, 1846, a daughter of Richard Jarmon, an early pioneer of that county. She died December 19, 1901. She was a woman of excellent character, a homemaker in the true sense of the term, and a faithful member of the Baptist church. Of the union of Mr. and Mrs. Little eight children were born, namely: Hattie wife of Dr. Robert Harrison; Willie, died in April, 1893; Nettie, wife of Samuel Monroe, of Houston; Ida married Bismarck Heyer, of Fort Worth; George; Robert died February 15, 1903; Shelby; and Seth.
Weimar Mercury, July 16, 1915, page 1
Little, Georgia Ann (Culpepper)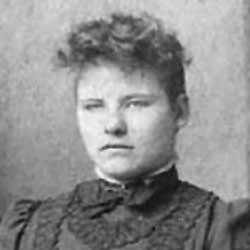 Mrs. Robt. Little of Bila Hora Buried Sunday
Funeral services for Mrs. Robert Little, 83, a 63-year resident of the Bila Hora community south of here, were held Sunday afternoon, Dec. 1, at Hubbard Funeral Home, with burial in the Masonic Cemetery.
Rev W. H. Washington, Methodist pastor of Schulenburg, officiated.
Mrs. Little died at her home Friday after an illness of six weeks.
The former Miss Georgia Ann Culpepper was born near Old Sweet Home in Lavaca County Sept. 27 ,1874. They settled on a farm at Bila Hora. Mr. Little died in November 1931. Mrs. Little was a member of the Old County Line Methodist Church.
Survivors include four sons, Hubert and Elton Little of Schulenburg, J. M. Little of Palnxy, and G. O. Little of Bila Hora; three daughters, Miss Lurline Little of Bila Hora, Miss Virgie Bell Little of Del Rio, Mrs. Alice May Hall of Houston; Three brothers, Jake and Math Culpepper of Stockdale and Everrett Culpepper of Beeville; and one sister, Mrs. Maggie Grant of San Antonio. A son, Lester, died Nov. 26, 1931 in a fall from a tree, less than a month after his father's death.
Pallbearers for Mrs. Little were Robert, Bobby, Clyde, Louis and Alvin Little and Melvin Drumm.
Weimar Mercury, December 6, 1957
Obituary and photo contributed by Charles Sherman
Little, Henry Lloyd
Henry Lloyd Little, 19, Buried Here
Henry Lloyd Little, 19-year-old son of Mr. and Mrs. R. E. (Skipper) Little Sr. of Schulenburg, was buried here [Masonic Cemetery] Wednesday, June 10, after services at First Baptist church in Schulenburg. Rev. Gary Bonner officiated.
The young man died June 8 in Austin. He was born Sept. 6, 1944, at Hallettsville but had lived at Schulenburg most of his life.
Surviving in addition to his parents are two brothers, Robert Elton Little Jr. and Ronald Gene Little; his grandparents, Mr. and Mrs. Tom Maples of Glidden; and a nephew, Robert E. Little III.
Pallbearers were Melvin Drumm, Robert Little, A. C. Hale, Bill Rowe, Donnie Henderson and Howard McFarlin.
Weimar Mercury, June 18, 1964, page 1
Little, Joseph McCreary
DEATH OF VALUED, GOOD CITIZEN
Mr. J. M. Little, After a Long Illness, Passes Away.
Sad tidings of the death of Mr. M. Little, an old and honored citizen of the Shimek community were received here Tuesday afternoon, and many expressions of deep and genuine regret were heard on every hand. Mr. Little had been ill for many months, at times dangerously so, and as the days lengthened into weeks and the weeks into months, it was realized that it was only a question of time until this grand old character would be numbered among the innumerable host gone on before. His death occasioned a feeling of sadness to pervade the hearts of our people, among whom he had dwelt for so many years, and by whom he was loved and honored as few men have been.
The funeral took place Wednesday afternoon at the Masonic cemetery in this city, under the auspices of the Masonic fraternity, of which he had been a member for many, many years. Oakland Lodge No. 258 had active charge of the funeral, assisted by the lodges of Weimar, Halletsville and Columbus. Rev. J. J. Mason, Methodist pastor, held services at the residence and also uttered a feeling prayer at the grave. The funeral was attended by a large crowd of sympathizing relatives and friends.
Joseph McCleary Little was born in Webster county, Georgia, Oct. 17, 1842, and was 75 years old at the time of his death. He came to Texas January, 1874, first settling on the old Henderson place, now owned by Chr. Gabler, and not far from his late place of residence. He lived there five years, then moved to the present home place at Shimek, where he resided continuously for 38 years.
Mr. Little was a confederate veteran, and served with distinction throughout the entire period of the war. He was a member of Company A, Georgia Light Artillery, Pickens Brigade, and with his ideal, General Lee, was ever on hand when duty called, no matter how dark the night or dangerous the mission.
Mr. Little was married to Miss Mary Jane Purvis in Georgia in 1868, and in January next the couple would have been married fifty years. To this union were born eleven children, of whom two died in infancy, one son, Everett died two years ago, and eight survive as follows: Mrs. Myers of Floresville, Mrs. Lizzie Eason of Mart, Mrs. Lula Eason of Houston, Mrs. Alma Clifton of Yoakum, Robert Little of the Sublime section, Homer Little of Shimek, J. O. Little of Leon Springs and Grady Little of Houston. All were present at the funeral except Mrs. Myers and J. O. Little, who were unable to attend.
During his 43 years residence in this section, no man ever lived a cleaner, purer life, and he and his family are and have been considered among our best citizens. A good, christian man, honest, upright, scorning to do anything that was not right, true as steel to his friends and neighbors, a thoughtful, God-fearing husband and father, no man lived a truer, cleaner life than our good friend J. M. Little. We mourn with the family in the loss of one of our best beloved friends. God comfort them in their sorrow is our sincere wish.
Weimar Mercury, November 23, 1917
Transcribed by Judy Talkington
Little, Joseph O. Sr..
Weimar Man's Brother Buried Here Monday
Funeral Services for J. O. Little, Sr., of Fulshear, Texas, were held in the Weimar Masonic Cemetery Monday, Oct. 13, with the Rev. J. H. Thompson officiating. A brother of H. G. Little, local railroad agent, Mr. Little was 62 years old. His death occurred Sunday, Oct. 12, in Houston after several years' illness.
Born in County Line, Texas, Sept. 17, 1879, the son of J. M. and Mary Jane Little, Mr. Little married Miss Nannye Key at Normanna, Texas, December 7, 1907. He was agent for the Texas and New Orleans Railroad Lines, and a member of the Baptist Church.
Surviving him are his widow of Fulshear; four children, Roscoe Little of Ysleta, J. O. Little, Jr. of Sierra Blanca, and Misses Sarah Lee and Mary Jane Little of Fulshear; and six brothers and sisters, Mrs. John H. Myers of Floresville, Mrs. S. M. Eason of Houston, Mrs. E. L. Eason of Whittier, Calif., Mrs. Clair Clieton of Whittier, H. M. Little of Santa Rosa, H. G. Little of Weimar.
The Mercury extends deepest sympathy to the bereaved survivors.
Weimar Mercury, October 17, 1941
Transcribed by Judy Talkington
Little, Maggie A. (Land)
OBITUARY
We understand death, only when one whom we love is silently, slowly and steadily being encircled in its embraces, and wrapped in its mantles of ice, and as the leaves have their time to fall, and the flowers to wither at the north wind's breath, the stars, the sun and the moon to set, and as nature changes her mantles of beauty to sombre hue, so we too have our time to sleep, the last long sleep, and to awaken into the undying day, and enter the corridors through the gate-way of death that leads into the mystic future and palace of eternity.
While the air is full of farewells to the departing, and lamentations for those who are passing over the river, to meet and greet their loved ones beyond, thus we are again and again taught the sombre lesson, that life is not permanent--it is only a flitting, passing dream--that our fondest hopes wither, fade and vanish; that we are mortals born into life--but only to decay and be resurrected, as we are taught in holy writ, to live eternally.
One by one, like the sand of time running through the hour glass, we are passing beyond. Thus so it was in the early dawn on the morning of October 3rd, just before the rising of the sun, the soul of Mrs. Maggie Little, after spending sixty-six years on earth, winged its flight to the realms above, to greet her Savior, father, mother and two children. [Interment in Eagle Lake Masonic Cemetery]
She, Maggie Land, on November 12th, 1970, married W. W. Little in LaGrange, Texas, where they had lived for about forty years, and then moved to Eagle Lake about fifteen years ago. She left surviving her, besides her devoted and aged husband, a daughter Mrs. Nellie Strickland and two sons Walter W. and Sam H.
While here she won our hearts by her gentle, loving, self-sacrificing disposition, and we loved her, for the living examples she daily gave us of christianity, pure and simple. A kind word and pleasant smile were by her awarded to everyone who knew her. The loving attention she gave to her aged husband, children and friends, while time wings its flight onward, will never be forgotten.
She many years ago, united with the Christian Church and lived the life she professed, when her life's work was finished, passed into the celestial sphere and received, as is promised, her reward. W. S.
Eagle Lake Headlight, October 10, 1908, page 3
Little, Mary E. (Jarmon)
Columbus, Dec. 19.--One of the saddest deaths to the people of Columbus is that of Mrs. Mary E. Little, which occurred at her home at 5 o'clock this morning. The end has been expected for some time. Her family is one of the oldest and most prominent in South Texas. She has live in Columbus since 1865. She was a daughter of Colonel R. B. Jarmon and was born in Fayette county July 1, 1846. She was married August 17, 1864, to Mr. Geo. H. Little, who survives her. Of her eight children seven are living. They are Mrs. Dr. R. H. Harrison, Jr., Mrs. S. E. Monroe, Mrs. Bismarek[sic] Heyer of Hillsboro, Mr. Geo. Little, Jr., Robert J. Little, Seth and Shelly. Will R. Little, her oldest son, died in 1893. She joined the Baptist church in 1853 and has ever lived a consistent and noble life. The interment will be at Odd Fellows' Rest at 10 o'clock tomorrow morning.
Weimar Mercury, December 28, 1901, page 4
Little, Mata (Grunewald)
Little
Funeral services were held for Mrs. J. M. (Mata) Little on April 15 from Henneke Funeral Home in Columbus with Eugene Fitzwater officiating.
Burial was in Odd Fellows Cemetery in Columbus.
Mrs. Little was born to Charles and Elizabeth Grunewald on June 6, 1905. She was married to J. M. Little on December 1, 1925.
Mrs. Little was a member of First United Methodist Church of Columbus. She was also a charter member and first president of the Shaws' Bend Home Demonstration Club in 1947.
She, also was active in the Columbus Home Demonstration Club atone time.
She was preceded in death by her parents, five sisters and six brothers.
Survivors include her husband, J. M. Little of Columbus; sons and daughter-in-laws, Robert and Charline of Columbus and Clyde and Sandra of Tolar, Texas; daughter and son-in-law. Dorothy and Jim Maines of Elgin; sister, Mrs. Tillie Shimek of Weimar, five grandchildren; and four great-grandchildren.
Pallbearers were her grandsons and granddaughters, Larry, Leslie, Billy, David and Debbie Little, Ellen Little May and Tom May.
Colorado County Citizen, April 21, 1988, page 2
Little, Mary Jane (Purvis)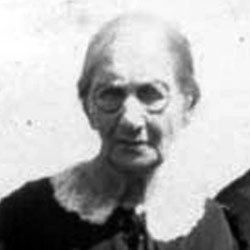 Muchly Beloved Lady Dies at Floresville
People throughout this section were deeply grieved Wednesday of last week when news was flashed over the wires informing them of the death of a greatly beloved former resident of the County Line community, south of Weimar -- Mrs. Mary Jane Little, widow of the late Mr. J. M. Little -- which occurred at the home of her daughter, Mrs. John H. Myers, in Floresville, following a paralytic stroke a short time before, and this in turn being followed by an attack of pneumonia. She had been in ill health for a number of months, we are informed.
The remains were prepared for burial and transported to the home of her son, Mr. Grady Little of Schulenburg, from which point on Thursday same were taken to the Weimar cemetery for final interment. The funeral was largely attended. Appropriate services were held at the grave by Revs. Wissemann of Schulenburg and Hightower of this city, both Methodist ministers. Many beautiful floral tributes were in evidence, attesting the high esteem in which decedent was held by her friends and neighbors everywhere.
Many years of her life were spent in the County Line community and no more beloved lady than Mrs. Little ever lived there. Her death is deeply deplored by the hundreds who knew her when she was a loved resident of that community, together with her interesting and popular family, conceded as fine a lot of people as God ever created.
Mrs. Little, born Mary Jane Purvis, at Americus, Ga., on March 22, 1846 died a Floresville, Texas, Nov. 8, 1932, aged 86 years, 7 months and 17 days. She was united in marriage to Mr. Joseph McCreary Little, Jan. 16, 1868. The couple moved to Texas in 1874, settling in Colorado county, moving to the old family home near County Line Church in Lavaca county four years later, where she lived until 1917, when her beloved husband passed away. She was the mother of eleven children, four of whom preceded her in death -- two in infancy, Everett in December, 1915, and Robert in November, 1931. She is survived by seven children -- four daughters and three sons -- as follows: Mrs. Lizzie Eason and Mrs. Alma Clifton of Los Angeles, Calif.; Mrs. Lula Eason of Harlingen, Texas; Mrs. Susie Myers of Floresville, Texas; Mr. Oscar Little of Comstock, Texas; Mr. Homer Little of Santa Rosa, Texas; Mr. Grady Little of Schulenburg, Texas; also by 39 grandchildren and 17 great grandchildren.
In early life she gave her heart to God, joining the Presbyterian Church. After coming to the County Line community to reside she united with the Methodist Church, in which church she lived a consistent, Christian life, faithful to the end. She was also a member of the Eastern Star order and ever proved herself faithful to the trust imposed upon her.
In her passing hundreds of friends of the family feel that they have lost one of the dearest, sweetest women that ever lived in this section. Mrs. Little was truly a grand, noble character, and the world is better for her having lived in it. A model wife and mother, she was devoted to her family, but the call for aid from neighbor or friend never passed her unheeded.
As a friend of the family for over forty years, we appreciate the irreparable loss visited upon the survivors through her death, and in their deep distress, they have our heartfelt sympathy. May God be merciful to them in their deep sorrow!
Weimar Mercury, November 18, 1932
Transcribed by Judy Talkington
Photo contributed by Phyllis Myers Sherman
Little, Robert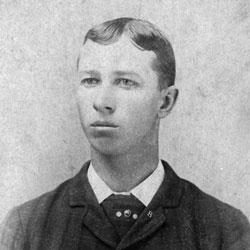 Honored, Good Citizen Gone to His Eternal Rest
Sad indeed were many hearts throughout this section Monday morning when it was learned that Mr. Robert Little, one of this section's most honored and best citizens, had passed away in a hospital at Hallettsville where he had been under treatment for appendicitis for a number of days.
His death occurred shortly after midnight Sunday. The remains were brought to the family home in the County Line community, and on Tuesday afternoon at 2:30 were laid to rest in the family burial plot in the Weimar Cemetery. The Rev. W. L. Hightower, local Methodist minister, officiated in the religious service, after which the Masonic fraternity of which decedent had long been a useful, valued and consistent member, and considered by all true and worthy brethren as one of the brightest members of the fraternity in Texas, took charge of the remains. Hon. J. J. Mansfield, himself one of the leading and brightest Masons of our day and time, was assisted by Mr. C. R. Grobe of Columbus, lodges from Hallettsville, Oakland, Schulenburg, Columbus and Weimar participating in a most impressive burial service. The ceremonies ended in a touching prayer delivered by Rev. Weise, Lutheran minister.
The floral offerings were many and beautiful, attesting the high esteem in which decedent was held by his hundreds of friends throughout South Texas. It was one of the most largely attended funerals ever witnessed in Weimar.
Something over two weeks ago Mr. Little was attacked with appendicitis. The family physician being called in, he at once realized the seriousness of the attack and urged that the sick man be gotten to a hospital as quickly as possible. Mr. Little was taken to a Halletfsville hospital, but on arrival it was found that his appendix had ruptured and that conditions were indeed very grave. He was given every attention possible and at times seemed to improve. From the first it was of course realized his condition was serious.
However on Thursday last announcement was made from the hospital head that Mr. Little was undeniably better, and hopes were held out for his recovery. This good news elated his family and many friends, and all were sincere in the hope that the worst was over. However we are told that Sunday night a change for the worse came on suddenly and the poor, tired spirit of Robert Little, scion of one of the oldest and best families that ever lived in this section, was wafted to meet its Creator.
Robert Little was in his 62d year. He was born at Americus, Ga., March 20, 1870, and came to Texas with his parents, first settling in Colorado County. The family later moved to Lavaca county and has lived there ever since. Oct. 17, 1894, Mr. Little was united in marriage to Miss Georgia Culpepper of the Old Sweet Home community. Surviving him are his wife, five sons, Lester and Hubert of Schulenburg, J. M., Gaither and Elton of Bila Hora; three daughters, Mrs. Carroll Drum of San Marcos, Miss Virgie Belle of Schulenburg and Miss Lurline, at home; four sisters, Mrs. Susie Myers of Floresville, Mrs. Lula Eason of Houston, Mrs. Lizzie Eason and Mrs. Alma Clifton of California; three brothers, Homer of Harlinger, Oscar of Comstock and Grady of Schulenburg; his aged mother, Mrs. J. M. Little of Floresville and six grandchildren.
Robert Little stood high among his fellowmen. The soul of honor, a man of unswerving integrity, honest, correct of habits, a man whose word was as good as his bond, no man of this section stood higher. He was a man devoted to his family, and ever proved himself to be the best of neighbors and friends.
Sad indeed is the home and indeed the community, in which he spent a lifetime, and in his passing the deepest sympathy of the people of this entire section goes out to the bereaved family.
Weimar Mercury, November 6, 1931, page 1
Photo contributed by Charles Sherman
Little, Robert J.
With profound regret the Citizen announces, the death of Mr. Robert J. Little, which sad event occurred at Deming, New Mexico, February 15, 1903. The cherished remains were committed to earth at 4 o'clock last Tuesday afternoon in the presence of a large gathering of friends who braved the inclement weather to be present. Rev. T. E. Muse officiated at the saddening obsequies, interment being at Odd Fellows' Rest. Robert J. Little was a native of Colorado county having been born at the old family residence north of town July 22, 1977--the son of Mr. and Mrs. Geo, H. Little. He was an exemplary young man, and his short life was exceptionally free of errors and crowned with virtues. His quiet unobtrusive deportment and gentlemanly, amiable disposition brought him hosts of friends who feel his untimely demise a personal bereavement. He was married November, 1901 to Miss Minnie Boon of this city, whose sustaining love and tender care were exerted beyond hope's possibilities to ward off the inevitable. To the bereaved relatives and friends the Citizen tenders sorrowful sympathy.--Columbus Citizen.
Weimar Mercury, February 28, 1903
Little, Seth M.
Seth M. Little, born and reared at Columbus, and well known in Colorado county, committed suicide in Houston Tuesday morning. He was a son of the late George H. Little of Columbus and was a cousin of Walter W. and Sam H. Little of Eagle Lake. For quite a number of years the deceased has made his home in Houston. The following account of his death is reprinted from the Houston Chronicle:
Despondent because he owed money to banks which he felt he could never repay, Seth M. Little, 42, former president and treasurer of the Seth M. Little Lumber and Fuel Company, 1710 North Main, ended his life at his home, 1525 Hyde Park Boulevard, about 6 a.m. Tuesday by shooting himself through the heart with a .44 caliber rifle. A verdict of suicide was rendered by Justice of the Peace Campbell R. Overstreet, who held an inquest.
The body was discovered in the woodshed of the home by John Williams, negro, and two other negro boys who went to the shed to get a lawn mower. They saw the crumpled body and went to John's father, Alex Williams, negro yard man, and told him. He went to the woodshed and identified the body of Mr. Little, then informed Mrs. Little, who called the justice of the peace.
Mrs. Little made the following statement to Judge Overstreet:
"My husband got up at daylight and said that he couldn't sleep and that he was going out. He has been owing money to all the banks and has been despondent lately. He had threatened to kill himself before. He said last night that he had no way of paying the money back. He was crying. I have been lending him money."
Mr. Little is survived by his wife and stepson. [Interment in Columbus Odd Fellows Rest]
Eagle Lake Headlight, February 19, 1927
Transcribed by Judy Talkington
FORMER COLUMBUS MAN SUICIDES AT HOUSTON
Mr. Seth M. Little, former Columbus man and son of the late Mr. and Mrs. Geo. H. Little of that city, committed suicide in Houston Tuesday, following a series of financial reverses. Mr. Little was head of the S. M. Little Lumber & Fuel Co., of Houston.
Seth Little was well known to many of the people of this city He was a man of pleasing personality, honorable and upright, and highly regarded by everyone. His tragic death is deeply and sincerely deplored by friends here. He leaves a widow and step-son.
Weimar Mercury, February 18, 1927, page 4
Little, Stacie (Hnatek)
Services For Stasie Little Held March 6
Funeral services for Stasie Little, 83, of Weimar were held Thursday, March 6 at the First United Methodist Church in Weimar with Rev. Judith Sellers officiating. Burial followed in the Oddfellows Cemetery in Weimar.
Mrs. Little died March 3 at River Oaks Convalescent Center in Columbus of natural causes.
She was born May 17, 1913 to John and Veronyka (Protkova) Hnatek at Honey Creek in Lavaca County. She attended school at Honey Creek through the eighth grade. She spent her entire lifetime in this area.
Stasie married Gaither O. Little on July 10, 1948 in Hallettsville. She was a housewife, mother and a nurses' aide at Youen's Memorial Hospital. She was a member of the Home Demonstration Club of New Bielau; Bila Hora Community Center; Weimar Garden Club; First United Methodist Church; Golden Girls of Parkview Manor of Weimar.
She was preceded in death by her husband in 1985, four brothers and one sister.
She is survived by two sons, George and his wife Darlene of Columbus, Lester and his wife Linda of Hallettsville; three daughters, Nancy Anderson and husband Andy of Elkhardt, Susan Crutchfield and husband J. C. III of Clear Lake, Margaret Appelt and husband Hilmer of Sugar Land; one foster son, Stephan Appelt and his wife Melissa of San Antonio; 15 grandchildren; 13 great-grandchildren.
Also surviving her are one brother, John Hnatek of Houston; two sisters, Emilie Childs of Cushing and Toni James of Livingston.
Pallbearers were Russell Little, Kevin Little, Brian Little, Ryan Little, James Crutchfield IV, Brent Appelt.
Weimar Mercury, March 13, 1997
Transcribed by Jennie Muggli
Little, Vera Lurline
V. Little Services Held Her April 6
Funeral services for Vera Lurline Little, 93, of Houston, were held April 6 at Hubbard Funeral Home in Weimar with Rev. Leroy "Skip" Smith officiating. Burial was in Masonic Cemetery in Weimar.
Little was born November 23, 1899, to Robert and Georgia Ann (Culpepper) Little in Lavaca County. She attended Bila Hora Community School.
A Farmer, she lived in this area through 1973, when she moved to Houston. She died April 3 in Houston.
Survivors include two brothers, J. M. Little of Columbus, and Elton (Skipper) Little of Somerville, and a sister, Georgia Alice Mayhall of Houston.
She was preceded in death by three brothers, Lester Little, Gaither little and Hubert Little, and a sister, Virgie Bell Little.
Pallbearers were George Little, Bobby Little, Alvin Little, Robert Little, Melvin Drumm and Louis Little.
Weimar Mercury, April, 1993
Transcribed by Jennie Muggli
Little, Walter W.
DEATH OF W. W. LITTLE
Died at His Home in This Cith[sic] Last Sunday Morning
Mr. W. W. Little, Sr., one of Eagle Lake's oldest and most honored citizens, passed away at his home in this city last Sunday morning after an illness of several weeks.
Mr. Little was born on the 31st day of October, 1828, at Fort Settlement, after which Fort Bend county derives its name. Mr. Little's father came to Texas in 1821, and his mother in 1822, and were the first white couple married in Texas west of the Trinity river. Mr. Little served in the Mexican war, and on his hand wore a scar received in the battle of Palo Alto. He was also a member of the Confederate army, serving throughout the civil war. Mr. Little's father, William Little, was with Stephen F. Austin's party when they made their tour of Texas in 1821. In the party were Stephen F. Austin, Wm. Little, Joseph H. Polley, Chas. Beard, William Smithers and Henry Holsten. This party left Nacogdoches on the 15th day of July, 1821, and went to San Antonio. After traveling from San Antonio to the Colorado river, they crossed that stream and came to the lake about a mile from the town of Eagle Lake, and camped here for several days. While camping on the lake, Mr. Little and Chas. Beard killed a very large eagle, and the name of Eagle Lake has since been given that body of water. This party went from here to where the town of Columbus is now situated, then turned toward the Brazos and camped where the town of San Felipe was afterwards built, and about one-half a mile above where the town of Richmond now stands they built a fort which was known as Fort Bend, from which Fort Bend county gets its name. The party remained in this fort all winter and until the following spring.
Mr. Little moved to Eagle Lake with his family eighteen years ago, having been living at the former place since the year 1860. He was a good man and liked by everyone who knew him. Mr. Little enjoyed a very wide acquaintance and it was interesting to hear him talk of the early days in Texas. His death is deeply regretted by the entire community.
The funeral services were conducted at the family residence by his pastor, Rev. Oscar Ferrell, on Monday afternoon at half past four o'clock, interment taking place in the Masonic cemetery.
Mr. Little leaves a brother, George H. Little of Columbus, two daughters, Mrs. Ed McRee and Mrs. W. S. Strickland of this city and three sons, Hugh Little of Winchester, W. W. Jr., and Sam H. Little of this city to mourn his death.
The pall bearers were Sam Davidson, E. Roos, P. P. Putney, Geo. W. Keith, Hayes Stephens, J. E. Roberts, W. M. Conner and E. L. Mooney.
Eagle Lake Headlight, March 9, 1912, page 1