Fehrenkamp, Bernard J.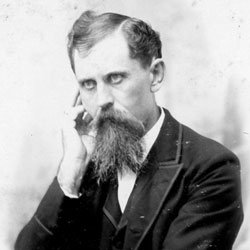 FUNERAL IS HELD FOR FRELSBURG PHYSICIAN
New Ulm, Texas, April 28.—Funeral services were held at Frelsburg this morning for Dr. B. J. Fehrenkamp, 73, one of Colorado county's oldest citizens, who died at his home near here Friday. Burial was made in the Frelsburg Lutheran Cemetery. Doctor Fehrenkamp had practiced here for more than forty years. He is survived by his wife and several sons and daughters.
Weimar Mercury, May 4, 1928, page 7
Photograph courtesy of Rox Ann Johnson
Fehrenkamp, Felix John
Businessman Felix Fehrenkamp, 75, Dies of Auto Accident Injuries
Mrs. Fehrenkamp And 2 Others Hurt in Collision
Death by traffic accident Monday evening claimed Felix Fehrenkamp, 75, one of Columbus' best known financiers and real estate dealers. [Interment in St. Anthony's cemetery]
He died in Columbus hospital, of head injuries about 6:45 p.m. Monday, following a 2-car collision that injured 3 others about 4 p.m. near Jack Hill's Inn on Highway 90.
His widow, 77, remains in critical condition in Columbus hospital also with head injuries and a broken leg.
Their car collided with one being driven by Musician 2nd Class Elmer E. North, 23, of the US. navy at Pensacola. His wife, Mrs. Patsy Lynn North, 19, suffered severe face, eye and scalp injuries.
All Hospitalized
All were taken to Columbus hospital by a Columbus Funeral home ambulance and remain there for treatment. Mr. Fehrenkamp's death is Colorado county's 8th in a traffic accident this year.
Another 2-car crash near the scene of the Fehrenkamp-North accident injured no one, Patrolman Alton Adcock who investigated said.
A light, rain was falling at the time of the accident on a stretch of busy Highway 90 that has claimed about 10 lives within the past 2 year's.
Destination Not Certain
It was not known where Mr. and Mrs. Fehrenkamp were going.
Their Chevrolet car was hit near the right front and Mrs. Fehrenkamp was thrown out. The Norths were traveling in a 1956 Plymouth, officers said.
While the wreckage was being cleared, Patrolman Adcock said, a car being driven west on Highway 90 by 1st Lt. Eugene Sweat of the airforce sideswiped a car being driven by Louis Edward Pauls Jr., 21, of Galveston.
The officer Said that Pauls was stopped apparently, waiting to drive out from the cafe driveway, and that Lt. Sweat stepped on his brakes to avoid the wrecked cars
and swung into the Pauls car, sideswiping it.
Colorado County Citizen, My 30, 1957, page 1
Fehrenkamp George E.
The Mercury regretted to learn of the death of Mr. John[sic] Fehrenkamp, of the Frelsburg section, which occurred last Monday morning. He was the father of our clever tax collector, W. H. Fehrenkamp. His death was caused, we understand, from pneumonia. [The father of W. H. Fehrenkamp was George not John. Interment was in Trinity Lutheran Cemetery]
Weimar Mercury, February 1, 1908, page 4
Fehrenkamp, Helene (Hillje)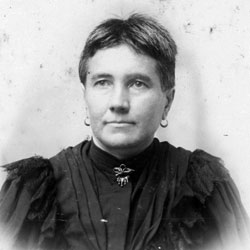 AGED FRELSBURG WOMAN DIES
Funeral services for Mrs. Helena Fehrenkamp, 90, who died Sunday, were held from the family home at Frelsburg yesterday, with interment in the Frelsburg Lutheran cemetery.
Mrs. Fehrenkamp was the widow of Dr. B. J. Fehrenkamp who died at Frelsburg about 19 years ago after practicing medicine there for many years.
Two sons, Louis and Fred, of Frelsburg and two married daughters survive.
Colorado County Citizen, February 3, 1949, page 1
Photograph courtesy of Rox Ann Johnson
Fehrenkamp, Henrietta Earline (Ordner)
Henrietta E. Fehrenkamp, 85, died March 21, at the River Oaks Nursing Home in Columbus. She was born Sept. 22, 1903 in Frelsburg to William E. Ordner and Helen Schuette Ordner. She married Edmund C. Fehrenkamp on November 11, 1924. She was a member of St. Paul's Lutheran Church in Columbus and a member of the ladies aid of St. Paul's Church. Services were held at St. Paul's Lutheran Church in Columbus on Thursday, March 23 at 10:00 a.m. under the direction of Henneke Funeral Home. Officiating was Rev. Roger Schlortt. Interment was at Odd Fellow Rest Cemetery in Columbus. Survivors include a daughter; Delores Purcell of Houston and son; Delmar Fehrenkamp of Columbus, a sister; Adela Hoegemeyer of Weimar. Paulbearers were: Gary Purcell, David Fehrenkamp, Bob Fehrenkamp, Ed Purcell, Leslie Heinsohn and Dr. Charles Moeller.
Colorado County Citizen, 29 March 1989
Submitted by David Hahn
Fehrenkamp, Ida Isabella (Stein)
Mrs. F. Fehrenkamp Is Laid to Rest, Services Monday
Last rites were held Monday morning for Mrs. Felix Fehrenkamp, 83, who died shortly after 11 a.m. Friday in Columbus hospital after an illness of about 2 weeks.
Funeral services were held in St. Anthony's Catholic church with Rev. Alex Kraus as celebrant of the Solemn Requiem Mass, Rev. Edmund Bily of Nada as deacon, Rev. Gedeon Stram of Mentz as sub deacon and Rev. Joseph Deane of St. Anthony's as master of ceremonies. Rev. Deane delivered the sermon. Alter boys were Chris Stein, John and Mike O'Leary, Michael Bertsch and John Meismer.
Rosary was recited at Columbus Funeral home Saturday and Sunday evenings. Burial was in St. Anthony's Catholic cemetery.
Mrs. Fehrenkamp was born at Frelsburg Sept. 3, 1879, a daughter of Jacob and Bertha Laake Stein. She and Mr. Fehrenkamp were married in Sts. Peter and Paul church in Frelsburg May 3, 1905. The had lived in Columbus since their marriage. Mr. Fehrenkamp who died from injuries received in an auto accident in 1957, was one of the founders of Columbus State bank and was associated with the Fehrenkamp grocery here for many years until he retired.
Mrs. Fehrenkamp was a charter member of the local court of Catholic daughters and was a member of St. Anthony's Altar society.
She is survived by 2 sisters, Mrs. Arthur Fehrenkamp and Mrs. Herman Girndt and a brother, Ewald Stein of Columbus. Two sisters, Mrs. Paul Hagemann of Dallas and Mrs. Ben Wilde of Columbus and a brother, Joe Stein, died earlier.
Pallbearers were Victor Hagemann of Dallas, Edgar Heinsohn of Frelsburg, Glen Stein of Alvin, Russell Stein of Seguin and Justin Stein, Le Roy Stein, Delmar Fehrenkamp and Dr. Charles Moeller Jr. of Columbus.
Colorado County Citizen, April 11, 1963, page 6
Fehrenkamp, Johann Gerhard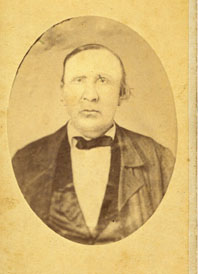 Fehrenkamp, Johann Gerhard; born: Sep 20, 1809; died: Jan 24, 1873
Fehrenkamp, Lynda D.
Buescher
At Frelsburg, a daugher of Mr. and Mrs. Geo. Ferdenkamp [sic] died last week. [Interment in Trinity Lutheran Cemetery]
Weimar Mercury, June 24, 1899, page 8
Fehrenkamp, Milby Simmons
Colorado Citizen: Tuesday, the 21st, little Milby Simmons, only child of Mr. and Mrs. W. H. Fehrenkamp, died, after a short illness of bowel and stomach trouble. Little Milby was only a year and a half old, a bright and attractive little fellow, and the pet of the hoe. The funeral and burial [Columbus Odd Fellows' Rest] took place Wednesday afternoon, attended by a large concourse of relatives and friends of he family who deeply sympathize with them in their terrible affliction.
Weimar Mercury, March 3, 1911
Fehrenkamp, Rosa (Jaschek) Schiller
Mrs. Geo. Winklemann of Falls county, was called on the sad mission of attending the bedside of her dying mother, Mrs. Rosa Fehrenkamp at Frelsburg. Mrs. Fehrenkamp died on the 11th of old age, being eighty-seven years, eleven months and thirteen days, but she was very sensible and attentive to the last. She was laid to rest at her husband's (Bernhardt Fehrenkamp, jr.) side in the Frelsburg cemetery. Our heartfelt sympathy is extended to the grief stricken relatives.
Schulenburg Sticker, 22 June 1905, Zapp Zephyrs column
Contributed by Matt Cross
Fehrenkamp, Walter
Walter Fehrenkamp
Funeral services for Walter Fehrenkamp of Columbus were held Monday at Columbus-Day Funeral Home. Interment was in Odd Fellows Rest Cemetery.
The Rev. Robert Schlortt officiated.
Mr. Fehrenkamp, retired grocer and farmer, died Feb. 2. He was born March 3, 1892 at Frelsburg, the son of George and Fredericka GeorgFehrenkamp. He was a resident of Columbus for 45 years, and never married.
Survivors include four nephews, Delmar Fehrenkamp of Columbus, Bill Fehrenkamp of Houston, Edgar Heinsohn of Frelsburg and Erwin Meyer of Wimberly, Txas; three nieces, Mrs. Isabel Moeller of Columbus, Mrs. W. R. Mathias of Niederwald and Mrs. Delores Purtell of Houston; and two sisters-in-law, Mrs. E. C. Fehrenkamp of Columbus and Ms. A. R. Fehrenkamp of Columbus.
Colorado County Citizen, February 7, 1980 page 2
Transcribed by Laurie Albrecht