Brown, Alice H. (Hardison)
Alice Hardison Brown, 89, a Colorado County native, died Saturday, May 29, 1994.
Born March 19, 1905 to Rev. Fletcher and Olivia (Young) Hardison in Colorado County, and was a member of Mt. Carmel Baptist Church.
Funeral services were held Saturday, June 4 at White Cloud Baptist Church in Eagle Lake, Rev. Obie Rhodes, Pastor, with Rev. A. J. Jones officiating. Interment followed in Rising Star Cemetery, Eagle Lake. Services were under the direction of Ben Davis Funeral Home, Columbus.
Pallbearers were Otis Scott, Walter Foster, Edward Matthews, Glen Matthews, Wilbur Matthews, Robert Davis, Clodis Christal and Oliver Matthews.
Honorary pallbearers were Fletcher Hardison, Lewis Roche, Oscar Hardison, Claude Louis Matthews, Margwyn Parker and Tommie Lee Sutton.
Mrs. Brown is survived by sisters Florence Matthews of Eagle Lake and Eunice Sutton of San Diego, Calif.; niece Loreca Thomas of Eagle Lake; brother-in-law Tommie Sutton, also of Eagle Lake; and a host of nieces, nephews, other relatives and friends.
She was preceded in death by her husband Fritz Brown; her parents; nine brothers and sisters; and a son, Charles.
Colorado County Citizen, June 8, 1994, page 13
Brown, Archie A.
The CITIZEN has received from Mr. L. D[sic]. Powell the following letter concerning Mr. Archie A. Brown, son of the late Dr. J. W. Brown, of our city:
Hat Creek, S.D., Jan 21, 1891.
Editor Columbus Paper:
Will you please publish for the benefit of any relations that may reside in your vicinity the following facts: Archie A. Brown, who once lived in your community, was killed by Indians on White river in South Dakota about January 10th, while hunting horses. I write this, being a friend to deceased, for I have been told by him that Columbus was his old home.
Yours respectfully, L. A. Powell
Colorado Citizen, February 6, 1891, page 2
Brown, Calvin
Sargent Calvin Brown
Sargent Calvin Brown died at his residence in this city last Wednesday morning at 11:20 o'clock, after a week's illness, but for sometime he had been in poor health and his death was not wholly unexpected.
Mr. Brown was in his 56 year. He was born in Mississippi and came to Texas when he was but fourteen years old. he was a resident of Cass county where he held offices of trust for years, being County Treasurer for eight years, until 1898 when he moved to Richmond where he and his family remained a year, afterwards living a year in Bryan and from Bryan he moved to Eagle Lake. Not only here, but whereever[sic] he has lived, Mr. Brown has held the confidence and respect of the people and was held in high esteem by all.
He leaves a grief-stricken wife, three boys, Elmer Brown of Cass county, Oliver and Paul, four daughters, Mrs. Boss of Sugar Land, Mrs. Jones of Glen Flora and Misses Cora and Irene. All of his relatives were with him during his last hours with the exception of his son, Elmer, in Cass county who did not receive the message in time to reach here.
Funeral was conducted from the family residence at 6 Volcik[sic] Wednesday afternoon, interment in Lakeside cemetery, Rev. J. B. Armstrong officiating.
The HEADLIGHT extends condolence to the bereaved relatives.
Eagle Lake Headlight, September 16, 1904, page 3
Brown, Doris (Spann)
Doris Brown Funeral Services Held Aug. 9
Doris Brown, 73, of Houston, died Monday Aug. 4 at St. Luke's Hospital. Funeral services were held Saturday, Aug. 9 at Greater Macedonia Baptist Church in Weimar with Rev. Jarvis Nelson officiating.
Interment followed at Paradise Gardens Cemetery in Weimar.
Mrs. Brown was born May 8, 1930 in Fayette County to Lee and Miomia (Axel) Spann.
She married J. W. Brown, was a homemaker and affiliated with Greater Macedonia Baptist Church in Weimar.
Mrs. Brown is survived by one son, Bennie L. Taylor of Houston; three sisters, Mary Ferguson of Houston, Margie Burley o Houston, and Jewel Williams of Weimar; and two grandchildren.
She was preceded in death by her husband, parents and brother.
The Weimar Mercury, August 14, 2003
Transcribed by John Konesheck

Brown, Ernest R. Sr.
Brown
Ernest R. Brown Sr., 85, of Sublime, passed away March 9 at his residence.
He was born in Sublime, May 17, 1921 to Sam Robert and Malinda (Fuller) Brown and married Naoma Reynolds Aug. 20, 1949. He was a retired oilfield worker and enjoyed selling his vegetables and fruit in Columbus and was known as the man on the hill selling vegetables and fruit. He was a member of the Sublime Baptist Church.
He was preceded in death by his parents; great-granddaughter, Lisa White; two brothers; six sisters; and two half-brothers.
He is survived by his wife; daughters and sons-in-law, Sharon and Pete Brown of Sublime, Kay and Billy Williams of LaPryor and Candace and Cliff Corliss of Columbus; sons, Ernest and Marie Brown Jr. of Conroe, Manuel Lee Brown of Sublime, Tony and Dolly Brown of Garwood and Darrell and Gladys Brown of Garwood; 19 grandchildren; and 21 great-grandchildren.
Funeral services were conducted March 13 at Henneke Funeral Home in Columbus with Bro. Jim Harrington officiating. Interment followed at Odd Fellows Rest Cemetery in Columbus.
Pallbearers were Jeff Klimple, Michelle Mowery, David Brown, Allen Budaus, Jason Budaus and Ronnie Williams.
Honorary pallbearers were Donald Budaus, Gary Fry and Mark Dixon.
Colorado County Citizen, March 14, 2007
Courtesy The Citizen
Brown/Bosmer/Broom, Frank "Frenchy"
Frank Bosmer [Broom]or Brown, a colored man called "Frenchy," was killed near Borden last Wednesday, and Justice Putney and the coroner's jury spent several days investigating it. Frank Putney admitted that he did the killing, and said that he and Will. Green planned it on Sunday previous. The jury brought in a verdict to this effect, and they have been held for trial; but some of the jury do not believe they are the guilty parties. "Frenchy" was hunting oxen, and was found in the woods with the top of his head shot off with a shot-gun, besides pistol wounds. [Place of interment unknown]
Colorado Citizen, June 16, 1887
Brown, Hugh Roy
News of the death of that brilliant young lawyer, Hugh R. Brown, was received here Monday with genuine regret. His death occurred at Eagle Lake early that morning, and the cause, we are informed, was consumption of the throat. The funeral took place at Eagle Lake the following day, under Masonic auspices. Mr. Brown was conceded to be one of he best informed civil lawyers in southwest Texas. He was a pleasant, genial gentleman, a lawyer of rare ability, honest, honorable, true to his convictions, and a friend true as steel. Our heartfelt sympathy goes out to the bereaved ones. [Interment in Eagle Lake Masonic Cemetery]
Weimar Mercury, July 16, 1909, page 4
Columbus Citizen: Mrs. Hugh R. Brown of Eagle Lake is the mother of a sweet little girl baby who comes at a very opportune time to fill the aching void caused by the recent death of the beloved husband and father. The little daughter came last Wednesday.
Weimar Mercury, August 6, 1909, page 1
Brown, John Heywood
John Brown Funeral Services Held March 9
Funeral services for John Heywood Brown of Houston were held Thursday, March 9 at the Houston National Chapel. Interment followed at the Houston National Cemetery.
John was born Aug. 15, 1921 in Weimar to Mary Womble and John Brown. He was also the nephew of Eddie Roy Smith of Weimar.
He served in the United States Army from 1942 to 1945, during which time he received many commendations including a World War II Victory Medal.
After an Honorable Discharge, he went to work as Letter Carrier for the United States Postal Service.
He was a steward and trustee of Branch 283 of the National Association of Letter Carriers. He retired from the Astrodome Station in 1976.
In 1964, upon the death of his sister, Thelma, he made the decision to raise her two youngest children on his own,
He became "Uncle Bubba" and successfully raised his two nieces until they were independent adults. They each later honored him by naming their sons after him.
He will be deeply missed by those who loved him, including nieces, Joyce M. Devereaux and Jacqueline B. Washington and their children, John William Devereaux and Jonovan B Washington.
Honorary pallbearers were John William Devereaux, Jonovan B. Washington, Kelvin Kris Devereaux and Raymond Lewis.
Weimar Mercury, March 16, 2006
Brown, John Wesley
The negro John Wesley Brown, charged with the killing of Mr. T. J. Humphries in 1873, died in jail Monday, after a long illness. An inquest was held upon the body by our newly installed Justice, R. W. Putney.
Colorado Citizen, November 23, 1882, page 2
A wrong impression seems to prevail in reference to Sheriff Townsend's action in regard to the negro Brown,who was contined[sic] in jail for the killing Mr. Humphrey, in that it is thought the Sheriff could release him in his own option. Such is not the case. The Sheriff could not remove him except on the order of Judge Lewis, which order, granted upon the medical certificate of Dr. Weller, arrived too late to be of any benefit to the prisoner Brown. [Place of interment unknown]
Colorado Citizen, November 30, 1882, page 3
Brown, Johnnie Leora
Brown Funeral Held Jan. 18
Johnnie Leora Brown, age 53, died on Jan. 15.
Services were held on Saturday, Jan 18, at St. James A.M.E. Church in Weimar, with the Rev. Clayton Boulden officiating. Burial was in the Oakland Cemetery.
Mrs. Brown was born on Aug. 3, 1943, to Dolan E. Brown Sr. and Emma Jones Brown in Oakland, and grew up in the Weimar area. She was a member of the St. James A.M.E. Church of Weimar.
She was married to Richard Taylor of Houston, who preceded her in death.
Survivors include her father, Dolan E. Brown, Sr.; one brother, Rev. Roger D. Brown, of San Antonio; two sisters, Lanie Wilson of San Antonio and Dorothy Brown of Las Vegas, Nev.; two sisters-in-law, Hattie Mae Brown of Weimar and Agnes Brown of San Antonio; numerous nieces, nephews, cousins and other relatives and friends.
Mrs. Brown was also preceded in death by her mother and one brother, Dolan E. Brown, Jr.
Pallbearers were her nephews. Honorary pallbearers were the stewards and trustees of the S. James A.M.E. Church.
Weimar Mercury, January 23, 1997
Transcribed by Judy Talkington
Brown, Dr. Joseph Warren
A shooting scrape took place on the twenty-fourth in the Kennedy House, Houston, when Dr. J. W. Brown, of Columbus, was killed by Fayette Grissom. The murder is regarded as a cold blooded one. [Interred in Columbus Odd Fellows Cemetery]
The Austin Weekly Statesman, May 31, 1877, page 2
The Funeral at Columbus—Farther Sketch of Dr. Brown
Columbus, May 26, 1877.
Dr. J. W. Brown was a graduate of Nashville Medical school; came to Columbus in 1866. He has five children living with his father near Nashville by his first wife, who died here of yellow fever in 1873. He married Miss Althea G. Watts, daughter of Col. Watts. of Eagle Lake, December 6, 1876. His wife is enciente and in a delicate condition. Dr. Brown was much esteemed. His funeral takes place this evening at 5 o'clock. His father is one of the oldest and most respected citizens of Davidson county, Tenn.
The Galveston Daily News, May 27, 1877, page 1
Brown, Julia Nannette (Wells)
Brown
Funeral services were held for Julia Nannette Wells Brown of Austin, Tuesday, November 26 at Henneke Funeral Home in Columbus with the Pastor Robert Walker officiating.
Burial was held at Odd Fellows Cemetery in Columbus.
Julia Nannette Wells Brown was born April 26, 1965 in Chico, California to Wayne Devon Wells and Beverly Ross Wells.
Julia was a student. She was a resident of Austin for six years.
Survivors include her father and mother, Mr. Wayne Wells of Bakersfield, Ca. and Mrs. Beveryly[sic] Wells of San Pedro, Ca.; one son, Chad Alan Brown of Austin; three sisters Kimberly Webb of[sic], Kristal Fortriede and Melissa Wells all of California.
Pallbearers were Robert Schneider, Henry Schneider, Robert Zajicek, Fred Franta, A. J. Sens and Neal Zajicek.
[Additionally Julia remains are laid to rest in Columbus, Texas at the Odd Fellows Cemetery plot #1 where her head stone was prepared by her younger sister Melissa Wells Pancheshan which reads … True Strength is Delicate. -MWP]
Colorado County Citizen, December 5, 1985
Brown, Leon D.
Mr. Leon D. Brown died at his home about two and a half miles from Eagle Lake Tuesday afternoon at 2 o'clock, after a long illness. Mr. Brown moved to Eagle Lake in October, 1908, from Minneapolis, Minnesota, having been ill a long time and thinking the change of climate would prove beneficial to his health. Mr. Brown was the first settler on Satsuma Ridge. He was a good man and liked by all who knew him. The funeral services were held at the Methodist church at 3:30 o'clock Wednesday afternoon, Rev. J. T. Tracy, the Methodist pastor, officiating. Interment was made in the Masonic Cemetery under Masonic ceremonies. Deceased is survived by a wife and two daughters Mrs. W. A Rhodes [Rose] of Hibbing, Minnesota, and Miss Gail V. Brown, who is one of the teachers in the Eagle Lake school.
Eagle Lake Headlight, 23 September 1911
From Gail Brown
[Note: The inscription on Leon D. Brown's tombstone reads: "The trials of the way will seem nothing when we get to the end of the road." Mrs. W. A. Rose was Winifred Brown, married to W. A. Rose; and Gail V(iolett) Brown married Olaf G. Kolberg. They were my grandparents.]
Brown, Leonard Levra
Leonard Levra "Len B." Brown
September 1, 1934 - November 15, 2003
Leonard Levra "Len B." Brown passed away Saturday, November 15, 2003.
Born September 1, 1934 in Eagle Lake, he was the son of Saint (Sonny Man) Elmer Brown and Ollie C. Watson.
He attended school at Anderson High School in Austin and served his country honorably with the U. S. Army. He was later employed as a longshoreman in San Francisco.
Church affiliations included Mt. Vernon Baptist Church in San Francisco and Greater Mt. Olive Baptist Church in Eagle Lake.
Survivors include his wife and son, Janice Brown and Eddie L. Brown of Oakland, California; six grandchildren, David, Fred, Denevia, Ebon, Khala and Omar; two great-grandchildren; two sisters, Karen L. Brown of Livermore, California, and Barbara N. Mitchell of Kalamazoo, Michigan; two brothers, J. C. Johnson of San Francisco and Duane Brown of Livermore; aunts, Ardelia Stewart and Nannie Jo Castle of Eagle Lake; a host of nephews, nieces, cousins, family and friends with special thanks to Ms. Muriel Fuller.
Funeral services were held at 1:30 p.m. from Greater Mr. Olive Baptist Church in Eagle Lake with Rev. Thomas Kuykendall, pastor, officiating.
Interment followed in Eagle Lake Community Cemetery North.
Arrangements were entrusted to Lakeside Mortuary in Eagle Lake.
Pallbearers were Oscar Thomas Jr., Richard Thomas, Sr., Johnny Johnson, Robert Boone, Fred Scott Jr. and Sydney Francis Jr.
Honorary pallbearers were son, grandsons and brothers.
Sympathy is extended to the family in their loss.
Eagle Lake Headlight, November 27, 2003
Transcribed by John Konesheck
Brown, Mack
OLD SLAVE ANSWERS HIS LAST ROLL CALL
Mack Brown, colored, a most respected old negro of this section passed away Wednesday morning at the age of 83 years.
Mack was born in December 1857 on the plantation of C. C. Herbert. He was what was known as the boy slave of the late F. P. Herbert, father of Mrs. Agnes Dromgoole.
He was the constant companion of Frank Herbert in his boyhood, always going with him on hunting and fishing trips and rambling over the plantation and visiting neighboring planters.
During Mack's young manhood he worked for others in other communities but finally came back to the Herbert family about 1916 and as Mrs. Dromgoole states "he was a great help in getting the Dromgoole tribe through alive to their age of independence."
Thirty years ago Mack pulled the printing presses in the Headlight office. There were no power motors in those days and the old Campbell press was a two man's job to operate whenever Mack was absent but he was powerful and steady enough to go through the weekly ordeal without help.
In lifting the forms he never failed to question, "You got it Mr. Taylor. You're the Doctor." This expression remained with the force throughout the years and not long since he wandered into the office repeating his familiar slogan.
His survivors are a daughter, Ethel Thomas and a niece Roberta Hines.
He was always a familiar figure on the streets of Eagle Lake and will be missed by both white and colored. [Place of interment unknown]
Eagle Lake Headlight, December 1940
Submitted by Dorothy Cox
Brown, Mamie E. (Miller)
Mrs. E. Brown, Former Holman Resident, Dies
Funeral services were held March 31, with burial in the Masonic Cemetery here, for Mrs. Edward M. Brown, 82, of 2618R1/2. Galveston, who died March 28 in Galveston County Memorial Hospital.
The daughter of Mr. and Mrs. John Miller, she was born in 1892 in Lesterville, Mo.
Mrs. Brown moved from Missouri to Holman in 1948, and to Galveston in 1959.
She is survived by her husband, Edward M. Brown; three daughters, Mrs. Virginia Stevens of Galveston, Mrs. Majorie Misegades and Mrs. Othella Wildermuth of St. Louis, Mo.; three sons, Edward M. Brown Jr. of Chicago, Ill., John Wm. Brown and Ray T. Brown, of Columbus, 17 grandchildren and three great-grandchildren; one sister, Mrs. Ina Bess of Lesterville. Mo. and two brother, Carl and Paul Miller, both of Tempe, Arizona.
Weimar Mercury, April 10, 1975
Brown, Margaret Elizabeth (Dinsmore) Boothe
Final Rites for Mrs. T. W. Brown, 84, Held Tuesday
Funeral services for Mrs. T. W. Brown, 84. resident of Weimar for 38 years, were held from Hubbard Funeral Home Tuesday afternoon, Sept. 23, with Rev. J. M. McDonald officiating. [Interment in Weimar Masonic Cemetery]
Mrs. Brown, an invalid for the past several years. succumbed sometime during Sunday night or early Monday morning, at her home here.
As Margaret Elizabeth Dinsmore, she was born April 13, 1864, in Washington, Iowa. In 1880, she was marred to Elton D. Booth, and with her husband moved to Taloga. Oklahoma, about ten years later. In 1910, they moved to Weimar, where Mr. Boothe operated a restaurant for two years until his death. In 1914, she was married to T. W. Brown, who died in 1936. In 1940 an operation to her eyes restored the sight of Mrs. Brown after she had been blind for twelve years. Her many friends honored her on her 84th birthday last spring by bringing hundreds of flowers to the bed where she lay with an incurable illness.
Her only survivor is her son, Milton Booth. who returned from war service to make his home here and give her devoted attention. For the past four years, Miss Lillie Kuntschik had been her faithful companion,
A devout Christian, Mrs. Brown joined the Presbyterian Church as a small child and at Weimar had been a member of the Methodist Church.
Active pallbearers at the funeral were Chas. Ammann, A. H. Plagens, Henry Brasher, Emil C. Vacek. Ben Holt and J. R. Yoder.
Weimar Mercury, October 1, 1948, page 1
Brown, Margaret L. (Judkins)
SPECIAL TO THE MAYOR.
COLUMBUS, Nov. 3, 3 P. M.
To C. W. Hurley, Mayor:
Since my noon report yesterday there are three new cases reported—two mild and one severe. Twelve have been discharged. Dr. Brown's wife is still in a doubtful state.
Heavy rains, with cold northeast wind, which is dangerous to health.
The river here has risen twenty three feet.
SAMUEL A. TOWSEY.
SECOND DISPATCH
COLUMBUS, Nov. 3, 5 P. M.
To C. W. Hurley, Mayor:
Since my last report there were two deaths from black vomit, and three new cases reported. Ten were discharged. Mrs. Dr. Brown is still very doubtful. [Interred at Columbus Odd Fellows Rest Cemetery]
Wind southeast, warm and raining.
SAM. A. TOWSEY, M. D.
Galveston Daily News, 4 Nov 1873
Brown, Mary Ann (Corder)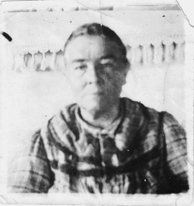 MRS. M. A. BROWN DIES AT YOAKUM
Word has reached here of the death of Mrs. M. A. Brown, at one time a resident of this section, which occurred at Yoakum Wednesday morning, Dec 3, aged 80 years. The remains were taken to Rock Island Thursday for interment [Myrtle Cemetery], services being held by Rev. Moore of the North Mission Church. Mrs. Brown was the mother of Mr. E. M. Brown, who corresponded for many years for the Mercury under the nom de plume of "The Hunter, M. D." The Brown family, as well as we can recollect, lived in this section for a number of years, moving from here to Cheetham. Our heartfelt sympathy goes out to the bereaved ones in the loss of a dearly beloved mother.
Weimar Mercury, December 12, 1824
ROCK ISLAND ITEMS
The remains of Mrs. M. A. Brown of Yoakum were shipped to Rock Island last Thursday afternoon for burial. [Interment in Myrtle Cemetery] Mrs. Brown was an aged lady of 80 years, and formerly lived in Sheridan. The body was accompanied by several of her relatives from Yoakum.
Eagle Lake Headlight, December 13, 1924
Brown, Mary Ruth (Perkins)
Cullings From Cheetham
We are this week grieved more than words can express to chronicle the death of Mrs. Ruth Brown, which sad event occurred at Cortes last Friday. The remains were brought to Rock Island and interred in the Myrtle cemetery yesterday. She leaves a husband (E. M. Brown) and two little children, besides a host of relatives and friends to mourn her untimely demise. May God in his mercy piety and comfort the bereaved ones is the prayer of the writer.
Weimar Mercury, March 21, 1903, page 4
Brown, R. B.
DIED, at Alleyton, October 30, 1884, one of our distinguished friends and a prominent young man, Mr. R. B. Brown, son of Mr. D. Brown. He was in town on Monday visiting his sister, Mrs. L. Hunter. He was at that time looking healthy and hearty--looked promising for a long life. He returned home, was taken in the evening with headache, which continued to be getting more painful. We believe that a congestive chill was the cause of his death. He leaves a mother, father, sisters and a host of friends to mourn his loss; but we trust our loss is his gain. "Be ye also ready; for you known not the hour when the son of man appeareth." [Place of interment unknown]
Colorado Citizen, November 6, 1884
Brown, Ray T.
Ray T. Brown, 69, of Columbus, passed away Nov. 18 at Columbus Community Hospital.
Brown was born Dec. 24, 1932 in Lesterville, Miss. to Edward M. and Mamie (Miller) Brown and married Dora Kosler on April 16, 1952.
He served in the U.S. Army - peace time and was a member of the Veterans of Foreign Wars (VFW) Post #6113 of Columbus.
He was preceded in death by his parents, Edward and Mamie Miller Brown; son, Carl Edward Brown; sisters, Marjorie Misegades and Virginia Stevens; brother, Edward Minor Brown; granddaughter, Tammie Janak.
He is survived by his wife; daughters and sons-in-law, Dinah and Norris Janak of Columbus, Marjorie and Robert Rogers of Conyers, Ga.; son and daughter-in-law Ray T. Jr, and Charlotte Brown of Columbus; sister Othella Wildermuth and husband Ed of St. Louis, Mo.; brother, John W. Brown and wife Anita of Whitney; grandchildren Thomas Janak and wife Lisa, Todd Rogers; great-grandchildren, Keith Janak and Luke Janak.
Graveside ervices were conducted Thursday, Nov. 21 at St. Anthony Catholic Cemetery in Columbus with Deacon Ben Holesovsky officiating and military honors by VFW Post 6113 of Columbus.
Pallbearers were James Anders, David Anders, Patrick Rosenauer, Gary Rosenauer, Billy Brown, David Brown, Kenneth Brown and Thomas Brown.
Colorado County Citizen, November 27, 2002
Courtesy of the Citizen
Brown, Richard William
Brown
Richard William Brown, age 79, of Eagle Lake, passed away March 26 at the Heritage House Nursing Home following a lengthy illness. He was born June 23, 1905 in Kansas City, Missouri to Riley Brown and Agnes Gammage Brown.
He had resided in Kansas City until moving to Eagle Lake recently. He was a member of the Church of the Nazarine[sic] in Kansas City, Mo. He retired in 1971 from the Colony Paint Division of Conchemco of Topeka, Kansas where he served as Production Manager for their five plants.
He was preceeded[sic] in death by his parents and brother, Riley. Survivors include: wife, Beverly Morrison Brown, Eagle Lake,. Son, Stanley Richard Brown and wife Marilynn of Littleton, Colorado. Four sisters, Elizabeth Keiner, Olathe, Kansas, Mrs. C. T. "Marjorie" Wiese, Eagle Lake, Jeanne Kirby, Denver, Colorado, and Jo Reilly, Bastrop, Tx. Grandchildren, Christopher Kendal Brown and Rebecca Anne Brown of Littleton. Numerous nieces and nephews.
Funeral services were held at 2 p.m. Friday, March 29 from the United Methodist Church of Eagle Lake, Rev. Charles Runk officiating. Interment was at the Lakeside Cemetery in Eagle Lake. Dulany Funeral Home was in charge of arrangements.
Pallbearers were Steve Balas, Jim, Bryan , Ted, Shawn and Larry Wiese, (all nephews).
Mrs. Gay Anderson, soloist, sang How Great Thou Art and Precious Lord Take My Hand. Clara Mae Nash was he organist.
Colorado County Citizen, April 4, 1985
Brown, Robert Jr.
Alleyton Negro Dies Of Injuries Received From S. P. Train
Funeral services were to be held this afternoon for Robert Brown Jr., 36-year-old negro of Alleyton, who died at Bell hospital at 7:30 Sunday morning following injuries received when he was reported to have been struck by the eastbound Southern Pacific passenger train which arrives here at around 3:30 a.m. Burial was to be in the negro cemetery in Alleyton with Davis Funeral home of Columbus in charge.
Brown is said to have left his Alleyton home at 9:30 Saturday evening, headed for Columbus. He was discovered near the S. P. track in Columbus by a freight crew approximately 50 minutes after he had been injured, according to report. Dr. C. I. Shult and Ben Davis were summoned, removing him immediately to the hospital.
He was employed with a railroad section gang, following an honorable discharge from the army last year.
Survivors include his wife, his parents and two brothers, Matt and Lemmie, all of Alleyton.
Colorado County Citizen, July 26, 1945
Brown, Rose Mary (Tillman)
Brown
Rose Mary Brown was born in Eagle Lake, Texas on April 8, 1957 to Lizzie and Leo Tillman, Jr. She was the eighth of 11 children.
She passed away on June 10.
Rose attended school in Eagle Lake. She confessed her life to Christ at an early age at the White Cloud Baptist Church under the leadership of Reverend J.H. James. She was united in marriage to Brady Brown of San Felipe, Texas where she lived most of her adult life. She became a member of New Prairie View Baptist Church where she served in the choir forever singing "Lord, Don't Move that Mountain" until she became ill. Rose them moved back to Eagle Lake and united with the Greater Rising Star Baptist Church under the leadership of Reverend Truman Scott, Sr. where she remained a faithful member until she was no longer able to serve due to illness.
She was preceded in death by: son, Merril Shayne Tillman; father, Leo Tillman; and brother, Obie Tillman.
She leaves to mourn her passing: husband, Brady Brown; daughter, Jamie Tillman; grandchildren, JaMerril Tillman and Jaylan Black; a very special sister, Wilma (Kado) Powell of Sealy, Texas, Lois (Bobby J) Glover of Glidden, Texas, Beverly (Alfred) Denley of Columbus, Texas, Vera Tillman of Phoenix, Arizone; a very special brother, John Lee (Linda) Tillman, Douglas (Ada) Tillman of Eagle Lake, Texas, Tony (Coretha) Tillman, Curtis (Myrtlean) Tillman of San Felipe, Texas, Tommie (Lucia) Tillman of Phoenix Arizona; a very special niece, Ms. Kristin Carter, of Columbus, Texas, and a host of nieces, nephews, in-laws, relatives, and friends.
Pallbearers were: Alfred Denley, George Humsford, Shawn McGrew, Thomas Hargrove, Douglas Tillman, Jr. and John Tillman, Jr.
Honorary Pallbearers: Douglas Tillman, Sr., Tommy Tillman, Curtis Tillman, Tony Tillman, John Tillman and Kado Powell.
Funeral Services were held on Saturday, June 17 at Greater Rising Star Baptist Church followed by interment at Rising Star Cemetery in Eagle Lake, Texas.
Final Arrangements entrusted to Ben Davis Funeral Home.
Sympathy is extended to the family in their loss.
Eagle Lake Headlight, June 22nd, 2006
Submitted by John Konesheck
Brown, Rosie Lee (Grounds)
Brown
Rosie Lee Brown, 72, died Tuesday, Nov. 28, 1995.
Born July 24, 1923, she was the daughter of Willis and Lillian Grounds Sr. She was baptized at Greater Union Baptist Church in Matthews, later joining Mt. Gilead Baptist Church in Galveston, where she remained a member until her death.
Funeral services were held Dec. 2 at White Cloud Baptist Church in Eagle Lake with Rev. Obie Rhodes officiating. Interment followed in Boykins Cemetery in Matthews. Ben Davis Funeral Home, Columbus, was in charge of arrangements.
Serving as pallbearers were Chad Davis, Russell Williams, Ulab Johnson III, Connie Grounds Jr. and Pertis Foster. Honorary pallbearers were Connie Grounds, Ernest Lemons Sr., Ernest Lemons Jr. and Bernice Williams.
Mrs. Brown is surved[sic] by her husband, Joseph; a daughter, Vera Lee Lemons; sister Lillian Ward and Erissia Grounds; brother Connie Grounds; grandson Ernest Lemons Jr.; granddaughters Darlene Brown and Laura Lemons; great-grandchildren Chad Davis, Christina Davis, Ashley Lemons and Ernest Lemons III; and a host of aunts, uncles, cousins, nieces, nephews and friends.
Colorado County Citizen, December 6, 1995, page 18A
Brown, Sam
NEGRO FOUND DEAD
Eagle Lake, Texas, Feb.11.--Sam Brown, 49, negro, who has been missing for almost a week, was found dead Friday in a gravel pit, about a mile south of this city. It is thought that he suffered a heart attack and fell into the pit and was drowned. [Place of interment unknown]
Weimar Mercury, February 18, 1938, page 3
Brown, Sam E.
Brown, Eliza McClellan
Weimar Locals
Last Saturday our town was startled with the terrible intelligence that Sam. Brown--son of Dr. Brown, of Fayette county—had murdered his wife by cutting her throat with a razor, and then committing suicide. The horrible news proved to be too true. It appears, from what we can learn, that Mr. Brown came into the house and called his wife into an adjoining room to have a conversation with her. She preceded him and observed him pick up something. She inquired of him what he had picked up, he answered nothing. He locked the door behind him. She then became alarmed, and ran out through another door and across the prairie, he pursuing her. She being sick and feeble, he overtook her about four hundred yards from the house. From what we can learn Mrs. B. plead most pitifully for her life for her children's sake,but to no avail. The terrible deed was accomplished and the soul of Mrs. Brown was hurried into eternity. He then stepped off about twenty yards from his dead wife, and, with the same razor, ended his life by cutting his throat. The cause leading to the perpetration of this horrible deed is supposed to have been insanity. They were both buried in the same grave, side by side, on Sunday last. [Buried on their farm in Fayette County]
Colorado Citizen, May 5, 1881, page 3
Brown, Sarah (Steward)
Woman Killed Crossing Road
Mrs. Sarah Brown, 72, of Weimar was struck and killed by a car as she crossed Highway 90 near Roadside Market, 1.1 Miles east of here. Saturday night.
Patrolman Alton Adcock said she was crossing the road from north to south and that the car was going east, in the south lane. The car hit her with its left fender and she was carried on the hood until the car stopped 80 feet farther along.
Justice of the Peace Henry Hasse pronounced her dead at the scene.
Driver of the car, a 1968 Plymouth, was Mrs. Dorcas Brown Henson, 45 of Boling, Texas. With her were her husband, W. N. Henson, and their three daughters.
Mrs. Brown and her husband Arthur Brown, had left Roadside Market for their home, across the tracks in the Negro community known as "Sand Town." Officer Adcock said Mr. Brown had tried to persuade his wife to wait a few seconds before crossing but she broke away from his grasp.
No charges were filed.
Mrs. Brown was Weimar's third pedestrian traffic fatality this year. "Friday" Hunter was killed in January on a street in the northeast part of town. Johnnie Bishop was killed last month as he stood near a wrecked car at the Hwy. 90 and FM 155 intersection and it was hit a second time. [Mrs. Brown was buried in the Good Hope Cemetery.]
Weimar Mercury, July 25, 1968, page 1
Brown, Stephen Harrison
Killed at Bay City,
Bay City, Tex. Sep 21, S.H. Brown, night watchman for the Bay City Rice Milling Co, fell one floor last night while on duty, receiving injuries from which he died this morning without regaining consciousness. He was alone and was not discovered until after daylight. The remains will be shipped to Rock Island Tex, his former home, for interment. He leaves a wife and one child.
Galveston News Special--
The above will be read with a great deal of regret by the many friends of Mr. Steve Brown in this city and section, He resided near Weimar a year or so ago, where he was engaged in farming with his father, Mr. H. Brown. While in this section, by his upright habits, honesty and general worth he won the respect and esteem of all with whom he came in contact. The writer knew him quite well, and joins with a host of friends in tendering sincere, heartfelt sympathy to the bereaved family.
The Mercury, Weimar Texas, Vol XIV No 42 Sepember 1902
Submitted by Terry Jackson
Brown, Stephen Henry
CHEETHAM CULLINS.
Mr. Henry Brown, your correspondent's father, died very suddenly at his residence at this place early last Saturday morning. He had been in bad health for a long time, failing very fast the past month, but still able to be up. On Thursday he complained of feeling worse, but did not go to bed. Friday evening he went out of the house and did not return when expected, hence his son Victor went in search of him. Finding him in a helpless condition. He was carried into the house and a physician summoned, but medical skill and kind attention availed nothing and at 6:35 Saturday morning he quietly passed into the great beyond. He was born in Herkimer county, N. Y., April 18, 1833, and came to Texas in the spring of 1852. When the war broke out between the state he enlisted in Co. F, Terry's Texas Rangers, in September, '61; was wounded at Nolansville, Tenn.; married Mary E. Corder of Shelby county, Texas, Dec. 15, 1867. He joined the Live Oak Baptist church in the summer of 1886 and remained a member of said church till last year, when he joined the Baptist church at Cheetham. He leaves a wife and five sons here and has two sisters living in New York state. The remains were laid to rest in Myrtle cemetery at Rock Island Sunday evening in the presence of a large concourse of people, Rev. Armstrong performing the last sad rites. 'Tis sad indeed to give up a loved one, but we are consoled with the thought that he was ready and willing to go , and while he can not come back to us, like David of old we can go to Him.
E. M. Brown
Weimar Mercury October 14, 1905
Brown, Thomas W.
Death of Old Time Citizen-Texas Ranger
After a lingering illness, extending over a period of many weeks, the poor, tired spirit of Mr. T. W. Brown, well known gun repairer and mechanic of this city, gave up the struggle arid wended its way to that Heavenly home above early last Friday morning. The funeral took place Friday afternoon at 3:30 at the Masonic Cemetery, with Rev. J. H. E. Willmann, local Methodist minister, officiating.
Mr. Brown was a native of Macon. Georgia, and was 81 years of age at time of death. He came to Weimar some twenty years ago, and later was united in marriage to Mrs. Elizabeth Booth. She and a son, Milton Booth, are his survivors.
In his earlier days Mr. Brown served as a Texas Ranger, and rendered good service to his adopted state. He was a man of genial presence, true as steel to his friends, a fine mechanic up to the time falling eyesight rendered him almost blind, industrious, a man of upright habits, and highly respected by all who knew him. He will be greatly missed by family and the entire community. Our heartfelt sympathy goes out to his bereaved ones.
Weimar Mercury, February 8, 1935, page 1
Brown, Unknown
TELEGRAPHIC.
FROM COLUMBUS
SPECIAL TO THE NEWS.
Columbus, Oct. 19, 1873.
There is terrible excitement here. Yeloow fever is reported, and there is riot in our midst [riot refers to later story]. Drs. Bowers, Moore and Brown report the following cases of yellow fever this morning: J. B. Russell, manager of Western Union Telegraph office; L. Boatright, Mr. Sachs, Mr. Brown and Mr. McCoy. Messrs. Sachs, Brown and McCoy have since died. Many of our citizens are leaving town, and seeking refuge in the country. . . . [Burial place unknown]
Galveston Daily News, October 21, 1873, page 2
Brown, Unknown (Collier)
Negro Cuts Wife's Throat With Razor Then Shot Himself.
Eagle Lake, Dec. 16.--After cutting his wife's throat with a razor, Charlie Brown, negro, shot himself in he head with a double barrel shotgun here this morning Though the left side of his head is about shot off, he was still alive at last reports..
The killing was caused by a separation and finally in a jealous rage Brown threatened to kill his wife Sunday night, but she ran away from home.
Monday morning Brown continued pursuit with above results.
After killing his wife he rode about a mile away and borrowed a shotgun and when met on his way back to his home by City Marshal Callison, stated he was not going to be arrested, but was going home to kill himself. He had to fire twice before killing himself.
The deceased a daughter of Lizzie Collier of Weimar and the remains were brought here and buried in the colored cemetery west of the city [Paradise Gardens].
Weimar Mercury, December 20, 1912, page 8
Brown, Vernon F.
Brown
Vernon F. Brown, 73, of Rock Island, passed away July 12 at Lavaca Medical Center in Hallettsville.
He was born in Hallettsville, June 5, 1935 to Clarence Sr. and Ludmilla (Vasek) Brown and married Bessie Dorothy Zapalac Nov. 2, 1968.
He was a retired foreman of over 40 years for Colorado County Precinct 1.
He was preceded in death by his parents.
He is survived by his wife; daughter, Vicki Tesch of Sheridan; daughter-in-law Cathy Brown of Louise; son, Vance Brown of Hallettsville; sisters, Lucille Bujnoch and Bernice Woytek of Hallet-tsville, Delores Kutach of Rock Island and Margaret Hines of Columbus; brothers, Clarence Brown Jr. and Alton Brown of Hallettsville and Marvin Brown of Rock Island; and grandchildren, Joshua Brown, Clayton Brown, Tara Tesch, Jessica Tesch, Hannah Brown and Madison Brown.
Funeral services were scheduled July 15 at Henneke Funeral Home in Columbus with pastor Jerry Greak officiating.
Interment followed at Myrtle Cemetery in Rock Island.
Pallbearers were Roy Lee Girndt, David Fuller, Jimmy Brown, Stephen Brown, Steve Kutach III and Clay Brown.
Colorado County Citizen, July 16, 2008
Courtesy The Citizen
Brown, William C.
Graveside Rites Here Xmas Day for W. C. Brown
A graveside service for William C. Brown, 84, of Corpus Christi, former Weimar area resident, will be held at 2 p.m. Thursday, Christmas day, at Weimar's Masonic Cemetery.
Mr. Brown, a former Oakland postmaster and Mercury correspondent, died at 10 a.m. Tuesday.
He was also a former school board member and justice of the peace at Oakland. For several years he wrote a column for the Mercury, calling himself Bullet Bill.
His wife is the former Ola Frazer of Oakland, whom he married in 1930. They left here in 1954 and settled in Corpus Christi, where he operated a liquor store until retiring four or five years ago.
Surviving in addition to his wife are a son, C. F. (Sonny) Brown, who is president of the Southwestern Racing Association at Corpus Christi and retired from professional competition two years ago still holding a record; two grandchildren; and a sister, Mrs. Gladys Fuller of Tyler. Two sisters and a brother preceded him in death.
Weimar Mercury, December 25, 1969, page 1