Becker, Anton
Attend Last Rites Of Anton Becker
Mr. and Mrs. I. A. Smahlik, daughter Kathryn and son Henry and Mr. and Mrs. Henry Becker, all of Route 1, Columbus, attended the funeral in Poth, Monday, of Mr. Becker's brother, Anton Becker.
Anton, who was 85, was the oldest child of George and Gertrude Becker and was born and reared in the Mentz-Bernardo community.
He is survived by his wife, 6 sons, and 2 other brothers, Adam of Temple and Leo of Jordanton.
Colorado County Citizen, July 2, 1959, page 5
Becker, Arthur Leo
Arthur Leo Becker Dies Suddenly; Funeral Saturday
Funeral services for Arthur Leo Becker, 63, will be held Saturday at Untermeyer Funeral home at 3 p.m. Plans were held up until yesterday, pending the arrival of one of the Becker daughters, Mrs. P. J. Cain, from Okinawa.
Mr. Becker died suddenly Monday at about 5 a.m. at his home in Alleyton of a heart ailment from which he suffered for some time. He was a veteran of World War I and a member of the Lutheran church.
Mrs. Cain was contacted by cable and then the Red Cross began negotiation to help her get plane passage home. She is expected to arrive here sometime Saturday. She has not seen any of her family members in 10 years.
Born in Frelsburg, July 19, 1896, Mr. Becker was a son of August and Louise Frels Becker. He will be buried in the Frelsburg Lutheran cemetery on a plot of land given by his great-grandfather Frels for the cemetery and church. Rev. Milroy Gregor will officiate.
Survivors are his widow, the former Nola Stalbaum; twin daughters, Mrs. William Blackburn of Austin and Mrs. Max Wennenwesser[sic] of New Ulm; also daughters Mrs. Cain of Okinawa and Mrs. Warren Wilburn of Columbus and 2 sons, Arthur Becker Jr. and Clifton Becker of Richmond. Eleven grandchildren also survive, Peggy, Patti, Mark, Kelley and Kathy Wilburn, Max Wennenweser Jr., Cynthia, Marty, August William and Kay Anna Becker and Candice Cain.
A sister, Miss Hedwig Becker of New Braunfels and 2 brothers, Theodore Becker of Victoria and Elo Becker of Frelsburg also survive. A brother, August, and a sister, Ida, died earlier.
Nephews and sons-in-law will be pallbearers.
Colorado County Citizen, November 12, 1959, page 8
Becker, August W.
(Frelsburg Correspondent)
Mr. August Becker, Sr. was born in Frelsburg in the year1851. He was baptized and confirmed by the late Pastor Roehm and after living here for many years, he was united in marriage by same with Miss Louise Frels, daughter of the late Captain Frels. Mr. Becker and his young wife moved to Ellinger for one year, but then they again returned to Frelsburg, making their home on the late Captain Frels place, where the couple stayed for the remainder of their days.
Their union was blessed with 14 children, eight of whom died in infancy. Six years ago on the26th of May, 1928 his wife passed away but Mr. Becker remained in his old home, which was rented thereafter to Alfred Aschenbeck, until he became ill, a few days before his death when he was taken to the home of his son, Elo Becker. The aged gentleman was always in good health until he suffered from heart failure on the 9th of April. He was taken to the home of Mr. and Mrs. Elo Becker where he received the best of care. He quite recovered from the stroke, but on last Wednesday night Mrs. Becker noticed a change in the aged man's health and at about 12:20 o'clock Thursday morning she summoned the doctor, but Mr. Becker died before the doctor arrived.
At the time of his death, Mr. Becker had reached the age of 82 years, six months and 27 days.
He is survived by six children, Theodore Becker of Victoria, August Becker, New Braunfels; Miss Hedwig Becker of Houston, Elo Becker, Frelsburg; Miss Ida Becker of Houston and Arthur Becker of Cat Springs, three sisters, Mrs. Mary Schmidt of Welcome; Mrs. Lena Hollmann of Waco, Mrs. Meta Pfluehaupt of Post Oak Point and one brother, Mr. Willie Becker of Bellville. He is also survived by 14 grandchildren and two great grandchildren.
Funeral services were held on the Lutheran cemetery at 3:30 o'clock 12th, ______________, officiating
Our sincere sympathy is extended to the bereaved ones.
Colorado County Citizen, April 19, 1934
Transcribed by Judy Talkington
Becker, Dorothy (Scheel)
Services Are Held Monday Morning For Mrs. Becker
Funeral services were held in Eagle Lake Monday morning for Mrs. Henry Becker, who died in Laughlin hospital there Saturday after having been ill since last July. Rev. Andrew Didner officiated and burial was in Lakeside cemetery.
Rosary was said for Mrs. Becker Sunday night at the Mill-Bauer funeral home.
Survivors are her husband; one son, Daniel of New Orleans, La; a granddaughter; 4 sisters, Mrs. Leroy Fritsch, Mrs. Lyttleton Fritsch and Mrs. Edmund Becker of Ellinger and Mrs. Jimmy Langley of Kemah.
Her father, Henry Scheel of Ellinger, also survives.
Pallbearers were Jim Henry Fritsch, Lyttleton Fritsch Jr., Elton Tolbirt Jr., Otis Pouncey, Ralph Gordy and Dr. Lewis Kopecky.
Colorado County Citizen, March 11, 1954
Becker, Dovie
Mrs. Dovie Becker
The death of Mrs. Dovie Becker occurred at the Hermann Hospital in Houston last Saturday, following a brief illness. The remains were brought here and taken to Sheridan for burial Sunday [Cheetham Cemetery], Rev. G. L. Neely conducting the service.
Mrs. Becker was 36 years of age and is survived by one daughter, Miss Flippen of Houston.
Colorado County Citizen, July 10, 1930
Becker, E. H.
E. H. Becker Funeral Held Here June 26
Funeral services for E. H. "Brother" Becker, 74, of Dubina were held Thursday, June 28, from Hubbard Funeral Chapel, with burial in Masonic Cemetery. Rev. Ernest S. Dean Jr. officiated.
Becker, a former vice president of M-G Inc., died at his home at 1 p.m. Tuesday, June 24, after seven months of illness, and only seven weeks after the death of his wife.
Born January 12, 1912, at Brenham, he was a son of Edgar Hugo and Annie (Dawson) Becker. He married Elphie Andricks at Brenham on January 17, 1934.
Becker attended Blinn Jr. College at Brenham and the University of Texas at Austin. He was vice president of M-G Inc. from 1950 to 1961. He was with Market Produce In Fredericksburg from 1961 until retiring in 1978. While with Market Produce he was named "Boss of the Year" by the Lions Club. He was a member of that club and an honorary member of LULAC.
The Beckers moved to Dubina three years ago. Mrs. Becker died May 4.
Surviving are: two sons, and a daughter-in-law, E. H. "Peter" Becker of Schulenburg and W. R. "Bill" and Mary Anne Becker of Weimar; five grandchildren; a sister, Isabelle Willis of Conroe and a brother, F. K. "Fred" Becker of Houston.
Serving as pallbearers were Edwin "Burkey" Knebel, John Junker, Chester Ellebracht, E. V. Brock, Merle Sine, Ivan Mazoch and Herbert Blasche.
Weimar Mercury, July 3, 1986
Transcribed by Dennis Boatright
Becker, Emma (Fellman)
Becker
Funeral services were held for Emma Becker Sunday, October 26 at St. Anthony's Catholic Church under the direction of Henneke Funeral Home with the Father Tim Kosler officiating.
Burial was at St. Anthony's Catholic Cemetery.
Mrs. Emma Becker was born March 5, 1899 in Brushy Community, Texas to Louis Fellman and Louisa Burger Fellman. She married Henry Becker October 26, 1920.
She was a Catholic and a lifetime resident of this area.
Mrs. Becker, was a housewife.
She was preceded in death by her husband, Henry Becker, April 13, 1962.
Survivors include one daughter, Willie Mae and son-in-law, I. A. Smahlik of Shaws Bend; one granddaughter, Kathryn and her husband, Jerry Haluska of Paris, France; one grandson, Henry and his wife, Donna Smahlik of Katy; three great-granddaughters, Annie Marie Haluska, Karie Linn Smahlik and Emma Michele Smahlik and one sister, Mrs. Celestine Schneider of Columbus.
Pallbearers were Keith Schobel, Thurman Brune, Elmer Ray Wienken, Stephan Hoelscher, Erwin Wostarek and Manuel Schneider.
Colorado County Citizen, October 30, 1986
Becker, Emma Johanna (Bauer)
Funeral Services For Mrs. Becker
Funeral Services were held Friday, July 23 at 2 p.m. for Emma Johanna Becker of Rt. 2, New Ulm, at the Trinity Lutheran Church at Frelsburg.
Burial was in the Trinity Lutheran Cemetery. The Rev. Lynn Rostedt officiated.
Mrs. Becker, 89, was born on Feb. 21, 1893 in Colorado County to George and Sophie Dieterich Bauer. She was baptized on March 19, 1893 in Frelsburg and was confirmed at Swiss Alp. She married Elo Becker on February 7, 1918 at Swiss Alp and became a housewife. She was a member of Trinity Lutheran Church and passed away July 21, in Care Inn Nursing Home in La Grange.
Survivors include a son, Marvin Becker and daughter-in-law, Dorothy Ann Becker of Frelsburg; one sister, Mrs. Helen Dohmann of Ft. Worth; one brother, Willie Bauer and sister-in-law, Alma Bauer of La Grange; and four grandchildren, Randy Becker, Darrell Becker, Warren Becker and Gail Becker.
She was preceded in death by her husband, Elo Becker; son, Ruben Becker; parents, George and Sophie Bauer; and two brothers, Adolph Bauer and Ernest Bauer.
Pallbearers were Leonard Pagel, Melvin Stichler, Edgar Bauer, Harvey Bauer, Walter Becker and Allen Ruhmann.
Zaskoda Chapel of Industry and Koenig-Peel Funeral Home, Inc. of La Grange were in charge of arrangements.
New Ulm Enterprise, July 29, 1982, page 1
Becker, George A.
George Becker Funeral Services This Afternoon
Funeral services for George Becker, 79, will be held here this afternoon at 2 o'clock at Untermeyer Funeral home, and burial will be in Odd Fellows Rest cemetery. The Rev. George Ricker of the Methodist church will officiate.
Mr. Becker died in a rest home in San Antonio Tuesday morning. He had been in frail health for some time.
Born in Shaw's Bend Sept. 2, 1879, he was a son of John and Elizabeth Schobel Becker. He was married to Minnie Wink Jan 7, 1902, and the couple lived in Shaw's Bend and Glidden before coming to Columbus where they spend the remainder of their married life. They celebrated their Golden Wedding anniversary here in 1952. Mrs. Becker died about 3 years ago.
Mr. Becker worked for R. A. Hastings, blacksmith; Harbert's garage and Horton and Horton gravel plant before joining Schobel Truck & Tractor co. as machinist. He worked there about 25 year until his health forced him to retire.
He s survived by his only child, a daughter, Mrs. L. S. Utz of San Antonio; 2 grandchildren, M. E. Cousins of Sheridan and Mrs. Ruth Adele Covelle of San Antonio; 3 sisters and several grandchildren.
Pallbearers will be Otto and Lester Schobel, Oscar Henicke, Jimmy Mikulenka, William Schneider and E. G. Miller.
Services were also held in San Antonio yesterday (Wednesday) evening at 7 o'clock in the Reibe funeral home.
Colorado County Citizen, December 11, 1958, page 1
Becker, Gesine Margarethe "Meta" (Fehrenkamp)
ZAPP ZEPHYRS.
For The Sticker:
Again it is our sad duty to write of a dear departed noble lady who had to fearlessly battle through life with a family of nine little children when her husband Mr. Theodor Becker died some time during the Civil War on his farm at Ross Prairie or Live Oak Hill, one child preceded him in death while yeat an infant then making it a family of ten children. Mrs. Meta Becker nee Fehrenkamp, who died last Thursday at 5 p.m. and was buried in the Frelsburg cemetery at her husband's side Friday at 7 p.m., raised her six daughters and three sons to respectable womanhood and manhood, all of whom are married except Miss Meta who remained faithfully at her mother's side unto the last. Mrs. Henry Priesmeyer and Mrs. Gerhardt Rabe preceded their good mother to the promised glorious region. Mrs. Christal[?] Schmidt, Mrs. Lina Hottmann[?], Mrs. Willie Schmidt, Miss Meta Becker and the Messrs. August Theodor and Willie Becker survive to mourn the loss, besides these three sisters, two half sisters and one half brother. On the afternoon of the 12th inst., her sister Mrs. D. [Pophanken] and sister-in-law Mrs. B. J. Fehrenkamp were there to see her because it was her birthday, in spite of her having been ailing for the last five weeks, her conscience was so clear that death was not thought of but alas! at 5 p.m. the dear soul was wafted to its Creator. Mrs. Becker was born in Oldenburg, Europe Oct, 12, 1827, and in 1844 she with her parents, her mother died soon after landing, her father died in 1874, sisters and three brothers, Diedrich, Gerhardt and Bernhardt (all three are dead) came to America and settled at Frelsburg where she has lived and[?] in that vicinity ever since, with all the responsibilities of a widowed affectionate true mother for so many years. Now at the age of 78 years her heart action was very weak and so failed to keep up, this amiable woman who was known as aunt[?] Becker among most of her friends. She leaves many grandchildren and great-children[sic.]. Rev. Lenz officiated speaking much praise in her behalf but he could not say too much, there are many friends who deeply feel this loss and extend their heartfelt sympthy to the mourning relatives.
Schulenburg Sticker, Thursday, October 19, 1905
Contributed by Rox Ann Johnson
Becker, Henrietta
Weimar Local Matters
Mrs. H. Becker, mother of Mrs. Charles Weete, died on the evening of the 14th inst. after only a few day's illness, and was quietly laid to sleep by kind friends in the Odd Fellows' Rest, on the 15th. We drop a tear of sympathy for the bereaved daughter and relatives who mourn her loss.
Colorado Citizen, Nov 23, 1882
Becker, Henry
Henry Becker Is Laid to Rest; Services Tuesday
Funeral services were held at Untermeyer Funeral home Tuesday morning for Henry Becker, 85, who died suddenly at his home Sunday while his daughter, Mrs. Leona Perge, was preparing his lunch. Continued services were held in St. Anthony's Catholic church, the Rev. Joseph Deane officiating. Burial was in St. Anthony's Catholic cemetery. Rosary was recited in the funeral home Monday evening.
Mr. Becker had been in a wheel chair since having his legs amputated about 5 years ago. He suffered with diabetes, but had been as well as possible and was a familiar sight in his neighborhood in good weather, when he wheeled himself about.
He and Mrs. Becker, the former Louisa Kursmann, were honored by their children in November, when they celebrated their 63rd wedding anniversary. In early December, Mrs. Becker suffered a heart attack, but had been getting about the house.
Born at Live Oak Hill, near Ellinger, June 16, 1877, Mr. Becker was a son of August and Gertrude Embrock Becker.
He is survived by his widow; 6 daughters, Mrs. Lottie Knippel, Columbus; Mrs. Perge, Houston; Mrs. Buddy Randow, Eagle Lake; Mrs. Ludwig Strznik, Sinton; Mrs. Ed Svrcek, Fayetteville, and Mrs. Ed Harbich, Flatonia; 2 sons, Henry Jr. of Baytown and Edmund of Ellinger; 9 grandchildren, 5 great-grandchildren; 2 sisters, Mrs. Annie Eggemeyer of Nada and Mrs. Mary Beimer of Ballinger and a brother, August Becker of Ellinger. A daughter, Miss Lillie Becker, died about 4 years ago.
Pallbearers were Daniel, Oscar and Melvin Becker, Otto and Albert Werland and Walter Beimer.
Colorado County Citizen, January 24, 1963, page 10.
Becker, Henry A. Jr.
Becker, Jr.
Henry A. Becker, Jr., age 85, of Baytown and formerly of Eagle Lake, passed away Friday, January 8 at the San Jacinto Methodist Hospital in Baytown.
Funeral services were held for Henry A. Becker, Jr. Monday, January 11 from the Our Lady of Perpetual Help Catholic Church in Eagle Lake, with the Rev. Jessie Euresti officiating.
Burial was at Lakeside Cemetery in Eagle Lake.
Mr. Henry A. Becker, Jr. was born May 8, 1902 in Fayette County to Henry Becker, Sr. and Louisa Kurtzmann Becker.
He lived in Eagle Lake for many years working as a butcher and later owned and operated Becker's Liquor Store in Eagle Lake before moving to Baytown over 30 years ago.
He had been active in the Our Lady of Perpetual Help Catholic Church in Eagle Lake and the St. Joseph's Catholic Church of Baytown.
He was preceded in death by his parents, his first wife, Dorothy in 1954: brother, Edmund Becker and three sisters, Lilly Becker, Tillie Harbert and Lottie Knippel.
Survivors include his wife, Marie Fruge Becker, of Baytown; son, Daniel Becker and wife, Marietta of El Campo; sisters, Amanda Randow of Eagle Lake, Myrtle Strzinek of Sinton, Isabel Svrcek of Fayetteville and Leona Becker of Columbus; grandchildren, Priscilla Foyt of Tuscon, Arizona, Darlene Boos of Grapevine and Randall Becker of' Austin; four great-grandchildren; and numerous nieces and nephews and other relatives.
Pallbearers Randal Becker, Robert Finney, Ervin Knippel, S. J. Tolburt, Ivans Burns and Vernon Gertson.
Colorado County Citizen, January 14, 1988, page 2
Becker, Ida L.
FUNERAL HELD FOR MISS IDA BECKER
(New Ulm Enterprise)
Funeral services were conducted in New Braunfels Wednesday morning for Miss Ida Becker, after which the body was taken to Frelsburg where at two o'clock last rites were conducted on the Lutheran church cemetery by Rev. H. C. Poehlmann.
Miss Becker passed out of this life at 3:45 a. m., Tuesday morning, Dec. 25th in a New Braunfels hospital, to which she went to regain her failing health. Before going to New Braunfels, some three weeks ago, she made her home with her sister, Miss Hedwig Beckmer[sic] of Houston. She attained the age of 45 years.
She is survived by one sister Miss Hedwig Becker of Houston; four brothers, Theo Becker of Victoria, Elo Becker of Frelsburg, August Becker of New Braunfels and Arthur Becker of Alleyton.
Colorado County Citizen, January 3, 1935
Becker, Jacob
Jacob Becker, about eighty years of age, died at his home near Bernardo, about twelve miles from Eagle Lake at an early hour Sunday morning. It is said that deceased swallowed about four teaspoonsful of Paris green on Saturday morning with suicidal intent, death resulting about twelve hours later after intense suffering. [burial place unknown]
Weimar Mercury, 1 Apr 1910
Contributed by Matt Cross
Becker, John J.
Mentz Native Buried Sunday
Services were held at St. Anthony's Catholic church Sunday for John J. Becker who died Friday after a lingering illness. Burial was in Mentz Catholic cemetery with Rev. Hubert Baumann officiating. Untermeyer Bros. were in charge of arrangements.
Mr. Becker, who had resided in Victoria until two years ago when he moved here to live with his brother and sister-in-law, Mr. and Mrs. Henry Becker, was born at Mentz on March 25, 1876, a son of George and Gertrude Becker. His wife, Bertha Litzler Becker, an infant son and a daughter Rosalee died several years ago.
He is survived by four brothers, Anton of Poth, Adam of Westphalia, Leo of Jourdanton and Henry of Columbus, and one sister, Eva, of Jourdanton.
Pallbearers were Elo Willman, Herman Brune, Emil Wienken, I. A. Smahlik, Lester Schnelder and C. A. Schobel.
Out-of-town relatives here for the funeral were Mr. and Mrs. Anton Becker and Daniel Becker, Poth; Adam Becker, Westphalia; Mr. and Mrs. S. A. Becker, San Antonio; Mrs. H. C. Parrish and family and Miss Martha Bell Becker, Houston; Lawrence Braden, Miss Venita Braden, A. Welshuhn and daughter, El Campo, and Mr. and Mrs. Leo Hanselman and family, Mr. and Mrs. Paul Hanselman and family, Mrs. Annie Hanselman and Otto, Frank, Victor and Joseph Hanselman, Victoria.
Colorado County Citizen, August 8, 1946
Transcribed by Tammy Blandino
Becker, Lillie A.
Lillie Becker's Funeral Service Being Held Today
Death came at 9:13 a.m. Tuesday in Columbus hospital to Miss Lillie Becker, who had been ill since last January.
Last rites were to be held in Untermeyer Funeral home this (Thursday) morning a 7:45 with continued services in St. Anthony's Catholic cemetery.
Born in Fayette county Mar. 20, 1908, Miss Becker was a daughter of Mr. and Mrs. Henry Becker. She had lived in Columbus since 1943 and had worked in Columbus Cafe, Marek's, the Oaks Cafe, City Cafe and Santanna.
She is survived by her parents of Columbus, 6 sisters, Mrs. Ed Harbich and Mrs. Lottie Lee Knippel, Columbus; Mrs. Clarence Pereca, Houston; Mrs. Eddie Svrcek, Fayetteville; Mrs. Buddy Randow, Eagle Lake, and Mrs. Ludwig Strzinek, Sinton; and 2 brothers, Henry Becker Jr. of Kemah and Edmund Becker of Ellinger; also 6 nieces and 3 nephews. Charley Becker, who was buried here last week, was an uncle.
Pallbearers will be Lawrence Ripper, Henry and Joe Dungen, Erwin Knippel Jr., Albert Hoelscher and James Peters, all of Columbus.
Colorado County Citizen, June 11, 1959, page 2
Becker, Minnie (Wink)
Mrs. George Becker Dies; Services Here Saturday
Funeral services for Mrs. George Becker, 76, were held Saturday at 10 a.m. at Untermeyer Funeral home, with Rev. George Ricker of the Methodist church officiating. [Interment in Odd Fellows Rest]
Mrs. Becker, who died at 5:05 p.m. Thursday in the Youens hospItal at Weimar after about 2 weeks of illness, had lived in Columbus 43 years. The Beckers celebrated their golden. wedding here several years ago.
Survivors Include her husband; one daughter of San Antonio, Mrs. L. S. Utz; a sister Miss Lou!se Wink of Eagle Lake; 2 brothers, E. J. Wink of Eagle Lake and J. E. Wink of Houston; 2 grandchildren, and 3 great-grandchildren.
Pallbearers were W, H Miekow, Manuel Schneider, Lester Schobel, Otto Schobel, Jimmy MIkulenka and Oscar Henicke.
Colorado County Citizen, August 2, 1956
Becker, Ronald William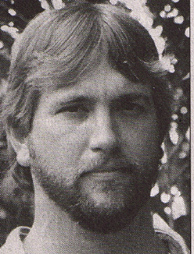 Becker
Ronald William Becker, 47, of Rosenberg and son of Clifton and Estella Becker of La Grange, died Dec. 2 in Rosenberg.
Funeral services were held Dec. 6 at Fayette Memorial Funeral Home in La Grange at 2 p.m. with burial in the Frelsburg Cemetery. The Rev. Dennis Bragdon officiated.
He was born July 10, 1060(sic) in Rosenberg. He married Rhonda Wells on March 13, 1998 in Needville. He was pipe fitter and a member of the Pipe Fitters Union No. 211. He was a member of the Trinity Lutheran Church in Rosenberg.
Survivors include his wife of Rosenberg; his parents; daughters, Sarah Brooking of South Beloit, Ill.; one son, Jeremy Becker of Rosenberg; one sister, Kay Pagel and husband Randy of La Grange; and one nephew, Johnathan Lawrence of Richmond.
Memorial contributions are suggested to the American Heart Assocition, P.O. Box 15186, Austin, Tx. 78761.
Fayette Memorial Funeral Home of La Grange was in charge of arrangements.
Fayette County Record, December 11, 2007, page B6