Allen, Alexander R.
OAKLAND NOTES
On the night of the 7th inst., near Diamond Grove, Alexander R Allen died--an old citizen of this county, aged 65 years. [Place of interment unknown]
Colorado Citizen, December 10, 1885
Allen, Blanche Marie (Daniels)
Blanche Marie Allen
Blanche Marie Allen was one of 10 children born to the union of Joe and Arzella Daniels. What a great day that was for Bonus, Wharton County, Texas.
She was a member of Palestine Missionary Baptist Church and the following ministries: Intermediate Sunday School Teacher, Baptist Training Union Teacher, President of Mission II, Mount Zion District (Secretary of District Congress) Vice President and held offices in the national and district Baptist Association.
Blanche's early and formative years were spent in Wharton County where she attended the local schools and church. She attended E.H. Henry High School in Eagle Lake. A secondary education was achieved at St. Philip Junior College in San Antonio, and Tillotson College obtaining a BA degree in Austin.
She continued her pursuit of excellence through education by obtaining additional degrees as follows: University of Texas, University of Colorado, Texas Southern University, University of Kansas, Prairie View University (Masters in Education).
She was certified to teach Adult Education by the Texas Education Agency.
As an educator, Blanche taught at the following schools: Mission Valley Elementary, F.W. Gross High School, Hopkins Elementary and Aloe Elementary. Her professional affiliations included United Teachers Association, Texas Teachers Association, Victoria's Teacher Association and Victoria's Retired Teachers Association. She was a member of Sigma Gamma Rho Sorority.
Blanche Marie Daniels married Robert Allen, a wonderful, dutifully and faithful husband. The Allens reared and nurtured two sons, Ronald and Donald Allen.
Her husband; son, Ronald; parents; three brothers, Willie, Jerry and Minor Daniels; and four sisters, Ida Mae, Frankie, Murria and Lena, preceded her in death.
Blanche leaves to cherish her memory, a son, Donald; two brothers, Jodie Daniels (Norma) and Ewell Daniels; and a sister-in-law, Corine Ephran.
Funeral services were held Saturday, February 4 at 11 a.m. from Palestine Missionary Baptist Church in Victoria with Pastor Gregory O. Wyatt, officiating. Interment followed in Memorial Park Cemetery in Victoria. Final arrangements were entrusted to Ben Davis Funeral Home in Columbus.
Pallbearers were Watts T. McKee Jr., Andre Solomon, Robert Shelton Jr., Robert Plummer, Joseph Solomon and Anthony Copeland.
Honorary pallbearers were her son, brothers and nephews.
Sympathy is extended to the family in their loss.
Eagle Lake Headlight, February 9, 2006
Submitted by John Konesheck

Allen, Cassie Mae (Van Alstyne)
Cassie Mae Allen Service Held Here on Nov. 6
Mrs. Cassie Mae Allen, 87 a longtime Weimar school teacher, died Nov. 4 in Weimar.
Funeral services were held on Nov. 6 with Brother Jerry Adkins officiating. Burial was in the Masonic Cemetery.
Mrs. Allen was born on Dec. 31, 1908 to John H. and Blanche Van Alstyne in Weimar, and she lived in the Weimar area her entire life.
She attended Southwest Texas State University and the University of Houston.
Mrs. Allen taught in the elementary grades of the Weimar schools for 44 years, retiring in May 1973.
She married Charles W. Allen on Dec. 25, 1938.
Her husband served as district clerk in Colorado County for 14 years until his death in February 1974.
She is survived by a brother, John H. Van Alstyne of Houston.
The Weimar Mercury, November 14, 1995
Transcribed by Jennie Muggli
Cassie Mae Allen Memorial Fund Set Up at WISD
Weimar School Trustees, meeting Thursday, agreed to set up a memorial fund in memory of Cassie Mae Allen, an elementary school teacher in Weimar for 44 years.
Mrs. Allen, 87, died on Nov. 4.
She retired from teaching in 1973.
Trustee Redd Seydler said he was contacted about setting up the fund by Troy Thomason, a longtime Weimar school principal.
Trustees said donations may be sent to : Cassie Mae Allen Memorial fund to the attention of Superintendent Wayne Wise, Weimar School District, 506 West Main, Weimar, Texas.
Cassie Mae Allen Teaching Service Rate A-Plus
By Troy M. Thomason
Henry Adams said that "A teacher effects eternity; she can never tell where her influence stops."
This statement kept going through my mind as I walked the sidelines of the Weimar-Schulenburg football game and saw so many in attendance whose experiences in formal education began in the first grade of the late Mrs. Cassie Mae Allen.
Though there was no way of determining how many of the Wildcat fans were her former students, it would be logical to assume they numbered in the dozens including members of the school's professional staff and board of education.
I first met "Miss Cassie Mae" in August of 1954 after Bess and I moved to Weimar. The school board and Superintendent Clay Doyle had chosen me as the new elementary principal, along with teaching assignments, coaching and other responsibilities.
Mrs. Allen was a member of a fine professional staff that I was privileged to serve with for fifteen years. She was truly the type of teacher Henry Adams described, skilled at teaching the basics for six year olds, but she also instilled in each a value system that was so important in those formative years.
Every former student remembers an event that occurred during the closing week of the school year: "Hobo Day!" Regardless of economic or social status, each child could come appropriately dressed for this exciting experience.
I recall that our next door neighbor's son dressed and practiced for this occasion several times before the big day arrived. He now teaches Latin and English in a public school.
The late Jackie Robinson once said that "A life is not important except the import it has on other lives." If we used this statement as a yardstick to measure the positive influence "Miss Cassie Mae" had on those whose lives she touched, especially the Thomason Family, this writer, without reservation, would give her a grade of A-plus.
Or, as they use to say in the Old Union Community during the Great Depression, "She left the woodpile higher that she found it." And, she left all of us who knew her with a storehouse of wonderful memories.
The Weimar Mercury. November 28, 1996
Transcribed by Jennie Muggli
Allen, Charles Alexander
HON. C. A. ALLEN DEAD.
Thursday afternoon last news was received here that the Hon. C. A. Allen had died at his home at Shimek near Oakland. His remains were laid to rest in the Odd Fellows' Cemetery at Weimar Friday afternoon under the auspices of the Oakland Masonic lodge assisted by Masons from Schulenburg, LaGrange, Columbus and Weimar. County Judge J. J. Mausefield acting Worshipful Master. A committee from the legislature of which the deceased was a member was in attendance upon the funeral ceremony.
Mr. Allen was well and favorably known by the citizens of our little town who were pained to learn of his death. The Sticker joins them in extending sincere sympathy to the grief stricken widow and other relatives.
Schulenburg Sticker, 4 March 1909
Contributed by Matt Cross
FUNERAL OF CHAS. ALLEN.
Not since the writer has been resident of Weimar has he seen such a vast concourse of' people turn out to a funeral as was noted in this city last Friday when the mortal remains of Hon. Chas. A. Allen were committed to rest in the Odd Fellows' cemetery. With scores of buggies already out at the cemetery, the procession reached from the cemetery to the town itself, while hundreds walked out in advance of the procession. The funeral was to have taken place it 2 o'clock, but on account of the train bearing a brother of the deceased and the legislative committee from Austin being over an hour late, it was postponed until 3:30. At that hour the body of our beloved friend and brother was lowered into the grave, alter an impressive ceremony by the Oakland Masonic lodge, assisted by the lodges of Eagle Lake, Columbus, Halletsville, Schulenburg, Weimar and other points. Preceding this ceremony, however, a beautiful eulogy was delivered at the grave by Hon. A. T. McKinney of Walker county. In substance, this gentleman had the following to say of the honored dead:
"I came not to eulogize the dead, because the honorable gentleman whose remains lie before us needs no praise from my lips to his many friends here, for you all knew him perhaps better than we, for you have so testified by your act in making the selection that you did in sending him to represent you in the house of representatives of this great commonwealth. We came to show our respect as co-workers, and we have found him honorable to his trust, always faithful to every trust imposed upon him. He was not a theoretical, but a practical man, and served to the very best of his ability in doing for his constituents.
"His colleagues, with myself. who now stand around his open grave looking into that pallid face, and who represent the house of representatives of Texas in this sad duty, all have served with him on special committees, and knew his worth as a wan who always took the greatest interest in furthering the interests of this great state.
"I will say, in conclusion, as our remarks must be brief, that we representatives selected to represent the legislature especially call your attention to this departed representative as a true worker in the house and a christian gentleman, and will say to you, who loved him so well, that the house of representatives of Texas also knew him, and were indeed proud of him, and regret equally as you the demise of this moral, able and noble man.''
The Masonic; ceremonies were in charge of Past Master J. J. Mansfield, with Past Master H. J. Strunk of Halletsville as grand marshal.
The legislative committee sent rom Austin to assist In the funeral services was composed of Hons. A. T. McKinney of Walker, W. M. Schofield of Caldwell, Aug. Haxthausen of Harris, W. W. Caves of Live Oak, R. E. Westbrook of Hunt, R. R. Smith of Atascosa, A. S. Crisp of DeWitt, G. W. Fant of Cass, C. J. von Rosenberg of Fayette and ___ Jackson of EastIand.
The active pall bearers were Chas. J. G. Leesemann and J. H. Simpson of Columbus, Robert Little of Shimek, Raymond Winfree of Schulenburg, Geo. Herder and T. A. Hill of Weimar. The honorary pall bearers were Messrs. McKinney of Walker, Eant of Cass, Caves of Live Oak, Smith of Atascosa, Westbrook of Hunt, and Haxthausen of Harris.
The members of Oakland camp, Woodmen of the World, joined by those from neighboring camps, were present in the procession, and by their bowed heads and saddened countenances showed plainly the deep grief they felt at the death of their beloved brother.
The grave was covered with many beautiful floral tributes from friends here and at a distance.
Mr. Allen's great worth to the state and county, and the high esteem in which he was held, was amply attested by the large concourse of people present at his funeral.
Weimar Mercury, March 5, 1909, page 1
Allen, Charles William
Charles Allen Funeral Services Held June 17
Charles William Allen , 76, of Savoy died June 15 at Mullican Nursing Center due to a heart attack.
Mr. Allen was born Aug. 5, 1922 to Norma Gerstenberg Allen and John L. Allen in Weimar.
He attended Weimar High School. He worked in maintenance.
Mr. Allen lived in this area for 18 years. He also lived in Houston and Galveston. He has been in nursing care for 20 years.
Graveside services were held June 17 at Masonic [Odd Fellows] Cemetery with Rev. Skip Sirnic officiating.
Pallbearers were: Brad Beken, Arthur Ray Beken, and Ben Sowda, Honorary pallbearer was Warren Boeer.
A sister survives, Pauline Collins of Bellaire.
Mr. Allen was an infantile paralysis victim who made life worth living because he enjoyed people and was a good Christian and always willing to help others.
The Weimar Mercury, July 2, 1998
Transcribed by Jennie Muggli
Allen, Clara Bell (Keller)
Burial Rites Here Today For Mrs. George Allen
Funeral services are being held in Baytown this morning for Mrs. George Allen of that city, who passed away Tuesday night. Interment will be made here at the Lakeside Cemetery at 2:00 o'clock p.m.
Mr. Allen preceded her in death less than a month ago. Mrs. Allen is a sister of Mrs. Maude Bryant of Lissie, and an aunt to Elmer Reagan of the Chesterville Community.
Eagle Lake Headlight, September 23, 1954
Contributed by Patti Hall-Smith
Allen, Cora
When the Mercury last week congratulated Mr. J. T. Allen on the arrival of a little girl baby at his home, the writer little realized that he would so soon be called upon to sympathize with him in the loss by death of his beloved wife. But such is the case. Mrs. Allen never recovered consciousness after the birth of the little baby, and steadily grew worse, despite the efforts of the physicians and loving ministrations of husband and many friends, and on Friday night, Dec. 11, at 10 o'clock, the spirit of Mrs. Cora Allen was waifed heavenward to Him who gave it life. Her remains were committed to earth in the Odd Fellows' cemetery Saturday afternoon at 3 o'clock, a large crowd of sympathizing friends witnessing the last sad rites. Mrs. Allen was a lady of many excellent traits, having a cheerful disposition, a kind and loving heart, and possessed a large circle of friends. She leaves a heartbroken husband and two little children, one of them--the baby--only twelve days old. In the loss of his beloved wife and companion, the grief-stricken husband has the sympathy of every citizen of Weimar. God pity and comfort him in his loss, is the sincere wish of the MERCURY!
Weimar Mercury, December 19, 1896, page 1
Allen, Ed
Two of our colored citizens--Sam White and Ed Allen--died the past week end, after a brief illness. Both were buried in the colored people burying ground [Paradise Gardens] west of town. Both were men well along in years.
Weimar Mercury, February 27, 1931
Allen, Fannie M. (Frazer)
A SAD DEATH
The sudden death of Mrs. Fannie Allen, the wife of Mr. M. R. Allen and the daughter of Mr. and Mrs. John Frazier[sic], strikes every one as a very sad occurrence. She became suddenly sick at her home at County Line last Saturday evening about six o'clock and died in less than an hour. A physician was sent for, but she was dead when he arrived. It is supposed that she died of heart disease, though a few think it was congestion. Her remains were brought to Weimar and buried at the Odd Fellows' Rest last Sunday evening in the presence of a large number of mourning relatives and sympathizing friends, Rev. Q. T. Simpson performing the religious services. She was reared in this immediate community, where her parents, who are old settlers of the county and highly esteemed, still reside. About six months ago she married Mr. M. R. Allen and moved to County Line, her husband's home, abbot ten or twelve miles south of Weimar. Her sudden death, in the vigor of life and the bloom of early womanhood, being but eighteen years of age, touches a sympathetic cord in every heart, and strongly impresses all with the solemn fact that "in the midst of life we are in death." We had not the honor of her acquaintance, but we know from general expression that she was highly esteemed for her many good qualities by all that knew her. The bereaved husband and relatives have our warmest sympathy.
Gimlet, July 19, 1888, page 3
Allen, George Andrew
Services Held Here Friday for George Allen, 84, Baytown
Funeral services were held here Friday afternoon for George Allen, 84 of Baytown. Services were held at Mill-Bauer Funeral Home with the Rev. D. Rhea Allison, officiating. Interment was in the Lakeside Cemetery. Survivors include his widow, Mrs. George Allen and eight children; and a nephew, Elmer Reagan who is employed by the B. D. Andersons at Chesterville and a sister- in-law, Mrs. Maude Bryant of Lissie.
Eagle Lake Headlight, August 26, 1954
Contributed by Patti Hall-Smith
Allen, George Henry
Died, near Coleman, Coleman county, Tex., on the morning of Dec. 15th, of pneumonia, Mr. Geo. H.. Allen, aged 40 years. Mr. Allen was born in Colorado county July 8, 1853. He was married to Miss Allee Jackson, daughter of Hon. D. W. Jackson, about the year '82. He served as marshal of this city for some time, and gave the utmost satisfaction in that capacity. He was a big-hearted, generous gentleman, "true as steel" to his friends, and a man possessing a large circle of friends wherever known. A heart-broken wife and five little children survive him. His remains were brought to this city last Sunday morning, and at 2 o'clock in the afternoon of the same day were laid to rest in the Odd Fellows' cemetery, Messrs. Otto Goeth, Geo. Herder, W. A. Baar, Boyce McCormick, Geo. T. Holman and A. F. Rose acting as pall bearers, a large concourse of bereaved relatives and friends witnessing the last sad rites, which were performed by Elder J. J. Cramer. Our deepest sympathy is extended the grief-stricken ones in the dark hour of gloom.
Weimar Mercury, December 23, 1893
Allen, George Herder
Graveside Service Here For G. Allen
George Herder Allen died Dec. 30 at his home in LaPorte. He had been married to Mozell Goodell Allen for 48 years when she died earlier this year.
Allen was born in Weimar in 1913, the son of L. Dwyer and Vida (Herder) Allen. After graduation from High School in Eagle Lake, he studied engineering at Rice Institute, earning his degree in 1934. While at Rice, he was a cheerleader. He attended sessions of continuing education at Principia College.
Allen was an accomplished sailor, holding, since 1957, the record for the Galveston-Corpus Christi race. In the early 60s, he was commodore of the Houston Yacht Club. As an engineer, he held numerous patents, including a non-fouling jib spar swivel.
Allen served as a longtime director of First National Bank Bay City. He was a member of the First Church of Christ, Scientist, Baytown, where he had been first reader and a trustee. He was also a member of the Mother Church in Boston, Mass.
He is survived by his daughter Olive Allen Hughes (Mrs. Lynn N. Hughes); two grandchildren, O. Dixon Schultz (Mrs. Brian P. Schultz), and Ronald G. Presswood Jr.; and a step-grandaughter Lindsey Lea Hughes.
Allen was buried in the family plot in Masonic Cemetery here.
Should contributions be made in his honor, the family would like them to be made to a scholarship fund, College of Engineering, care of Donna Yeage, Rice University, Box 1892, Houston, TX 77251.
Weimar Mercury, January 9, 1992
Allen, George Monroe
Glidden Citizen Passes
Mr. Geo. M. Allen passed out of this life at his home near Glidden Tuesday afternoon at the age of 72 years. He had been in poor heath[sic] for about a year.
Funeral services were held at the Glidden Baptist Church at three yesterday afternoon and interment made in Odd Fellows Rest.
Mr. Allen was born in Missouri and came to Texas in 1858. He had lived at Glidden about eleven years.
He is survived by three sisters, a wife, two sons, Sam of Glidden and D H. of Columbus, two daughters, Mrs. W. A. Horne of Luling and Mrs. F. M. Johnson of Hallettsville, one step-daughter, Mrs. T. W. Duke of Corsicana, and several grandchildren, to whom our sympathy is extended.
Colorado Citizen, May 27, 1926
GEORGE ALLEN DIES
George Allen of Glidden, 72 years, died at the home of his son-in-law and daughter, Mr. and Mrs. F. M. Johnson of Breslau, Tuesday afternoon at 2 o'clock, death being due to heart failure.
The remains were taken to Glidden, where the funeral occurred Wednesday afternoon at 3 o'clock. Interment was made in the Glidden City Cemetery [Columbus Odd Fellows Rest], Rev. Keeling, pastor of the Glidden Baptist church, officiated. The floral offering was profuse and beautiful, showing the esteem in which he was held by his friends. The Ku Klux Klan of Columbus, of which deceased was a member, attended the funeral and placed a large cross made of red roses on the grave in honor of their deceased member.
The surviving relatives are his wife, two daughters, Mrs. W. A. Horn of Luling and Mrs. F. M. Johnson of Breslau, two sons, D. H. Allen of Columbus and Sam Allen of Glidden. There are nine grandchildren. One grandson, Marvin Johnson, is a resident of our city.
Mr. Allen was on a visit at the home of Mr. and Mrs. Johnson when the end came. As was his custom he took a short nap after dinner Tuesday. On awakening his daughter gave him a drink of water, when he laid back over on the bed and died without a struggle. He was a life long member of the Baptist church and lived a long and useful life. He had many friends throughout this section of the country who will be sorry to learn of his death.
To the bereaved ones we extend sympathy.--Halletsville[sic] Herald.
Weimar Mercury, June 4, 1926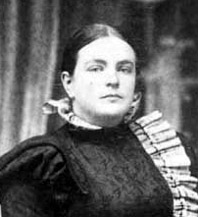 Allen, Georgia Amanda
Mrs. Georgia Amanda Allen
Died, at the residence of her brother-in-law, Mr. M. R. Allen, Monday morning, Mrs. Georgia Amanda Allen, widow of the late Hon. Chas. A. Allen, after a lingering illness of several months' duration.
The funeral took place Tuesday morning at 10 o'clock at the Masonic cemetery, Reverends T. G. Gibbons and I Sellers performing the burial service.
The pall bearers were: Honorary--J. Little, T. S. Doggett, T. A. Hill, J. W. Holt, W. S. Shaver and J. C. Kindred; active---C. F. Laas, Ernst Strunk, H. Brasher, Geo. Herder, Sr., Wm. Allen and R. H. McCormick.
Mrs. Allen was born Sept. 30, 1854, at Talberton, Talberton Co., Ga., and died April 22, 1912. She was married to the late Hon. Chas. A. Allen on Jan. 11, 1881. for many years after that event she resided with her late husband at their hospitable home at Shimek, coming to this city after the death of her husband to make her home with his brother, M. R. Allen.
Mrs. Allen was a noble, good woman, the soul of hospitality, as those who visited her home can amply testify. The best of friend and neighbor, possessing a genial disposition which always made her look upon the bright side of life; generous to a fault, always interested in those about her and seeking to help them in every way possible, here death has caused an aching void in the hearts of a large circle of friends, who knew and loved her for her many admirable traits of head and heart.
The funeral was largely attended by towns people and those from a distance, and the floral offerings literally hid the grave from sight. Our heartfelt sympathy goes out to the bereaved family.
Weimar Mercury, April 26, 1912 page 1
Photo courtesy Charles Sherman
Allen, Infant Son
Ray Eason was over from county Line on Sunday, and reported the death on that day of the little six weeks old son of Mr. and Mrs. W. M. Allen, and also the death of little Otto, the five-year-old son of Mr. and Ms. W. T. Eason, which occurred the Sunday before. Whooping cough was the cause of both their deaths. To the bereaved parents we tender our sincere condolence.--Hackberry cor. Halletsville Herald.
Weimar Mercury, February 15, 1902
Allen, James T.
Colorado County Killing.
Eagle Lake, Colorado Co., Tex., Jan. 12. – The body of James T. Allen of Marble Falls was brought o Justice Davidson's office last night from Jeter's ranch, four miles from here. A load of buckshot had passed through Allen's heart. A Miss Mary Johnson testified at the inquest that she did the shooting in self-defense. Both are strangers here, and came together. The woman said she had tried to get away from the man, and could not, was why she shot him. She is now in jail at Columbus, awaiting a full investigation. [place of interment unknown]
Shiner Gazette, 15 Jan 1902, page 1
Contributed by Matt Cross
Allen, Jim
A negro well digger by the name of Jim Allen, well known in this section, while working in a well on the Berger place, northeast of Weimar, and near the river, happened to a horrible death. While down about sixty feet Monday afternoon, the earth above began to cave in on him, and almost before he knew what had happened, he was buried alive, with tons of rock and dirt upon his body. At last reports no efforts had been made to dig out his body. [place of interment unknown]
Weimar Mercury, February 22, 1902
Allen, John F.
OAKLAND REMARKS
Died, at his old home some five miles below here, on the night of December 12, Mr. John F. Allen, aged 26 years. Mr. Allen was a single man, and has been in very bad health for a number of years. He went out west some time ago, thinking the dry climate out there would be beneficial to him, but got no better, and hastened home to live but two days after arrival. The bereaved family and relatives have my sincere sympathy. [Place of inerment unknown]
Weimar Mercury, December 20, 1890
OAKLAND NOTES
We regret to chronicle the death of Mr. John Allen, which occurred last Saturday morning at the residence of Mr. R. B. Allen of county line. He fell a victim to that dread disease, consumption. Mr. Allen had just returned, the day before his death, from Atascosa county, where he had gone a few months before in the hope of improving his health. The CITIZEN extends condolence to the many relatives and friends of the deceased.
Colorado Citizen, December 18, 1890, page 3
Allen, John Lewis
Mr. John L, Allen Died At Eagle Lake Sunday
Mr. John L. Allen. former citizen of this community, died at Eagle Lake last Sunday, and the remains were brought to this city for interment, the funeral taking place Monday afternoon from the residence of his father-in-law, Chas. Gerstenberg, a short distance southeast of Weimar, interment being in the Odd Fellows" Cemetery, with Rev. C. E. Bludworth, local Methodist pastor, officiating at the grave.
Mr. Allen was a son of Mr. and Mrs. Will Allen, former respected residents of the County Line community, and most of his boyhood days was spent in that section. As he grew to young manhood he was united in marriage to Miss Gerstenberg, and for a number of years the happy couple made their home near this city. In 1925 he moved to Bay City, and for a time the couple made their home there, afterward moving to Eagle Lake, where Mr. Allen secured employment as superintendent of a gravel pit, in which capacity he labored until stricken with flu several weeks since, which disease developed into pneumonia, and later caused his death. He is survived by his widow and two children.
Mr. Allen was a comparatively young man at the time of his death, being about 35 years of age. He was a man of friendly disposition, a hard worker, a devoted husband and father, and highly regarded by all who knew him. His death is deeply and sincerely regretted by all.
Our heartfelt sympathy goes out to his bereaved ones.
Weimar Mercury, April 6, 1928, page 1
Allen, Lee Dwyer
Dwyer Allen To Be Buried Here Thursday
Graveside services for Lee Dwyer Allen, who died at noon Tuesday in a Houston hospital, will be held at 1:30 p.m. Thursday at Masonic Cemetery in Weimar.
Mr. Allen was a grandson of D.W. Jackson, Weimar's founder. His father, George Henry Allen, was one of the first Texas Rangers under Capt. Lee Hall. Former owner and manager of the Eagle Lake Water & Light Co., he had lived in Houston 29 years.
Survivors include his wife, Mrs. Vida Herder Allen of Houston; a son, George Herder Allen of Houston; a sister, Mrs. Bess McDaniel of McAllen; a brother, T. J. Allen of Coleman; a granddaughter and two great-grandchildren.
Services will be held at 10 a.m. Thursday in the Settegast-Kopf chapel in Houston, Mrs. Queena Mae Hedges reading.
Pallbearers will be Frank S. Allen, William E. Allen, Weldon J. Allen, Clyde Dixon Allen, Dan Herder and George Herder III.
The Weimar Mercury, August 19, 1965
Transcribed by Jennie Muggli
Allen, Manuel
Eagle Lake, Dec. 2.--Two negroes, Charles Cabiniss and Manuel Allen, who were under arrest and charged with robbing a Mexican at Matthews, and who were brought here and incarcerated in the calaboose to await removal to the Columbus jail, were cremated by the calaboose catchng fire at 1 o'clock this morning. All available efforts were faultless to rescue the two inmates. The sight was hideous to bebold. The two unfortunates frantically raved and prayed as gradually the fiery tongues engulfied the iron cage which held the victims. In a short time both succumbed to the intense heat, falling on their faces, where their bodies were nearly consumed. In the presence of willing hands they perished, the heat too intense to liberate them.
Weimar Mercury, December 5, 1903, page 1
Allen, Mathew Robinson
In Memoriam
"O world! So few the years we live,
Would that the life which thou dost give
Were life indeed!
Alas! Thy sorrows fall so fast,
Our happiest hour is when at last
The soul is freed."
Mathew R. Allen was born in Macon, Georgia, the 10th of February 1827, died at his home near Oakland, Colorado county, Texas, September 26, 1881, buried with Masonic honors by Oakland Lodge No. 258 of which he was a member. The deceased lived a consistant [sic] member of the Methodist Church. [Place of burial unknown]
WHEREAS, The great Creator having been pleased out of his mercy to remove our Brother from the cares and troubles of a transitory existence, to a state of eternal duration, and thereby to weaken the chain by which we are united man to man; may we who survive him, employ our time in reciprocal intercourse of kind and friendly acts, mutually promote the welfare and happiness of each other.
Resolved, That the members of the Lodge wear the usual badge of mourning for thirty days, that this resolution be spread on our minutes, and that a copy be furnished to the family of the deceased Brother.
J. M. Woolsey
H. J. Strunk Committee
J. H. Mullin
Oakland, Texas, October 26, 1881
Colorado Citizen, November 17, 1881
Transcribed by Judy Talkington
[Mathew R. Allen is buried in the Allen Cemetery in Lavaca County. DA]
Allen, Mollie (McMurrey)
Final Rites For Mrs. Mollie Allen, 92, Held Monday
Funeral services for one of Weimar's oldest citizens, 92-year-old Mrs. Mollie Allen, were held Monday afternoon at Hubbard Funeral Home, with burial in the Masonic Cemetery. The Rev. Charles Young officiated.
Mrs. Allen, a Weimar resident since her marriage 66 years ago, died at 11:40 p. m. Saturday, Feb. 10 in Youens Hospital, where she had been a patient since Tuesday. She had been an invalid 10 years.
Born at Old Sweet Home, Lavaca County, on July 17, 1870, she was the daughter of Wm. and Jeney Ann McMurrey. She was married to M. R. Allen in 1896, and they settled at Weimar. Mr. Allen died Sept. 9, 1918.
Mrs. Allen was a member of First Baptist Church here and had been an honorary member of the Order of the Eastern Star for many years.
Surviving her are a son, District Clerk Charlie Allen of Weimar; and three brothers, Leroy, Walter and Arthur McMurrey, all of San Antonio. A daughter, Miss Annie Lee Allen, preceded her in death May 9, 1935.
Pallbearers were Dan Herder, Henry Herder, Robert Moore, F. R. Carroll, F. F. Brasher and Henry Beken Jr.
Weimar Mercury, February 15, 1962, page 1

Allen, Monroe R.
Death of M. R. Allen
A few brief lines in last issue of the Mercury apprised the public of the death of Postmaster M. R. Allen, which occurred just as the paper was about to go to press. It came as a distinct shock to all, for Mr. Allen was down in town the previous Monday at work, but feeling badly, had gone home and taken to his bed. His condition rapidly became alarming as he was known to be suffering from acute Bright's disease, and although everything possible was done for him, it was to no avail, and at 1 o'clock Thursday his spirit passed unto the Creator. The funeral took place [at Weimar Masonic Cemetery] Friday afternoon at 4:20 and was under the auspices of the Masonic order, of which the decedent has long been a worthy, useful member. Services were led at the residence by Rev. Isaac Sellers, a life long friend of the family, assisted by others. The Knights Templar of Columbus, of which deceased was a member, also participated in the funeral. There was a large attendance of sympathizing friends present from all over the county. Mr. Allen was also a member of the Masonic Chapter, the Eastern Star and of the Woodsmen of the World. At the conclusion of the funeral services at the grave which was conducted by the Oakland Masonic lodge, assisted by Masons from Weimar, the grave was completely hidden from view by the profusion of beautiful floral emblems sent in by loving friends of the family.
From a biographical history of Texas and Texans we glean the following data regarding the earlier life of our good friend, neighbor and brother Mason:
Monroe R. Allen was born in the Shimek community, Jan 7, 1860, just two years after his parents settled there. His parents were Georgians, and a generation before that his ancestors came to this country from Scotland. The Allen family came to Texas from Georgia in 1858, by ship to Indianola, thence by ox teams and wagons to Colorado county. Monroe Allen attained his early education in the country schools near Shimek and later in life took up farming, which he followed to a great extent up to the time of his death. He did much to bring land under cultivation, and introduced may practical and successful methods of farming thoughout this section. He was a great lover of agricultural pursuits, studied same from a practical standpoint, and his advice along such lines was always listened to with respect and confidence. Politically Mr. Allen was a Democrat, and up to a few years ago took active part in many of the battles of his party in this county. In 1915, he was appointed postmaster at Weimar and served most capably and acceptably in this capacity up to the time of his death.
November 7, 1896, Mr. Allen was married to Miss Molly McMurray, and the widow, and two children, Miss Annie Lee and Master Charles survive him. two sisters, Mrs. Albert Grobe of Shimek and Mrs. Minnie Allen Barnette of Wickenburg, Arizona, and one brother Edmon, residing in California, also survive.
Mr. Allen was a quiet, unostentatious man, a man who loved to do good deed, but said little about them himself and did not want others to mention same. His charities were many, but never paraded before the public. He was honest, upright, a man of character and standing wherever known, a devoted family man, as true a friend and neighbor as any one could wish for, thoughtful always of those about him, ever ready to help the widow and orphan and with a great heart in him that was always touched by the sorrows and sufferings of others. As a Mason he was devoted in the cause, a faithful attendant at meetings whenever possible, and will be sadly missed by all. No man ever had a better truer friend than Monroe Allen, and in his death our community, county and people have lost one of their best, truest and most valued citizens. To the bereaved family, relatives and friends out heartfelt sympathy is extended.
Weimar Mercury, September 20, 1918, page 1
Photo courtesy Charles Sherman
Allen, Mozell Goodell (Goodson)
Mozell Allen Funeral Held At La Porte
Funeral services for Mozell Goodell Allen of La Porte were held Thursday, June 13, at La Porte, with burial in Masonic Cemetery here.
Mrs. Allen, wife of George Herder Allen, died Wednesday at her home. Her husband was with her.
A native of Dallas, she was the daughter of Lester M. and Margaret G. Goodson. After graduating from San Jacinto High School in Houston, she attended the Southern Seminary in Virginia.
Mrs. Allen was an active member of First Church of Christ, Scientist, of Baytown,. She served on the board of trustees and as first reader. She was leader in many of her church's projects, including institutional work in prisons and rest homes. She also held membership in The Mother Church in Boston, Mass.
She was active in preservation work, being a long-time member of the La Port-Bayshore Garden Club, and Harris County Heritage Society, and Trails for Rails.
Her husband survives her, along with a stepdaughter Olive Allen Hughes, and three step-grandchildren, O. Dixon Schultz, Ronald G. Presswood, Jr., and Lindsey L. Hughes.
Weimar Mercury, June 20, 1991
Allen, Rex
One Killed, Three Hurt in Car Crash
Headon Collision Brings Sorrow and Suffering – Injured Improving
Sunday evening shortly after 7 o'clock there was an accident on the highway about six miles this side of Nottawa which brought death to one and serious injury to three others. The dead person is Rex Allen, well known colored employe [sic] of the Boettcher Company of this city, and the injured, Mr. and Mrs. Tom Smith of Nottawa and "Billie" Doggett of Richmond. Two cars were badly torn up. The miracle is that anyone came out of the accident alive.
Particulars of this dreadful accident as gleaned by a Mercury reporter are as follows;
Young "Billie" Doggett of Richmond, son of the late Will Doggett of this city, a student of the San Marcos Academy, returning from school to his Richmond home, stopped over briefly in our city with relatives. Ascertaining that the passenger train did not stop at Richmond, it was decided to send the youth home by automobile and Mr. Jo. O. Boettcher furnished his Ford coupe and a driver, Rex Allen, young colored man employed by the Boettcher firm, and known to be a careful driver, having a record of a quarter of a million miles of driving without an accident.
The Ford coupe and its occupants made the run successfully to the Nottawa section, when in some manner unexplainable at the present time, due to the condition of the injured ones, the Boettcher coupe was in a headon collision with a Buick coupe driven by Mr. Tom Smith, well known rice farmer of the Nottawa section, who with his wife (formerly Miss Mayes, Oakland girl) were driving westward.
When the two cars collided the front end of the Boettcher coupe was smashed in to such an extent that the motor was driven backward to within three inches of the seat. Rex Allen, driver, had his chest crushed in by the steering wheel, one leg broken in one place, the other broken in two places, and a hole smashed in his forehead. He never regained consciousness and lived but a short time.
Young "Billie" Doggett was thrown out of the coupe by the force of the impact as the two cars came together, one arm was broken and his skull fractured. Mr. and Mrs. Smith were both severely cut and bruised, but it is believed they were not seriously injured. We understand they were taken home and are being treated there.
The Hubbard ambulance was hurriedly requisitioned from this city and young "Billie" rushed to a Houston hospital. He was irrational up to Wednesday and was without doubt in a very serious condition, although his attending physicians stated Tuesday night that there was a slight chance for the better noticeable at that time. Everything possible is being done for him by physicians and nurses and it is hoped he will pull through.
At last reports, Mr. and Mrs. Smith, well known to many people of this section were getting along as well as could be expected.
The dead man bore a might good reputation here. He was one of the most faithful employes [sic] the Boettcher Company ever possessed, and his death is deeply and sincerely regretted. He was a son of Jim Allen, who for many years was an employe [sic] of the same firm. Rex was popular with both whites and members of his own race, was an upright, sober and energetic young man, married to a daughter of Israel Mann and wife of this section and his death has brought much sadness to the people of this community. His remains were laid to rest in the colored people's burying ground [Paradise Gardens] Tuesday afternoon and the funeral was attended by a large crowd of relatives and friends. Our sincere sympathy goes out to his bereaved ones.
Weimar Mercury, June 1, 1934
Transcription by Judy Talkington
Allen, Sam J.
D. H. Allen's Brother Buried Here
Sam J. Allen, age 73, bachelor brother of D. H. Allen of Columbus, died in Johnson City May 5 at the home of a sister, Mrs. F. M. Johnson, after a lingering illness.
His body was brought to Columbus and burial was in Odd Fellows Rest cemetery May 7 with Dr. Norman L. Roberts officiating.
Besides the brother here, and the sister in Johnson City, he is survived by another sister, Mrs. W. S. Horn of Houston.
Pallbearers were his nephews, Jack and Mack Allen of Columbus, Cecil Johnson of Lubbock, Buddy Johnson of Victoria, Bertram Horn of Houston and Marvin Johnson of Johnson City.
Colorado County Citizen, May 14, 1959, page 6
Allen, Vida (Herder)
Mrs. Vida Allen Ex-Resident Buried Here
Graveside services for Mrs. Vida Herder Allen of Houston were held here Oct. 29 after morning services at Houston. Burial was in Masonic Cemetery beside her late husband, Lee Dwyer Allen
Mrs. Allen died Oct. 27 in Houston, where she had lived 32 years. She was born at Weimar, a daughter of Mr. and Mrs. George Herder Sr. She and her husband lived at Eagle Lake a number of years before moving to Houston. A grandson of Weimar's founder, he was former owner and manager of the Eagle Lake Water & Light Co. He died in 1965.
Mrs. Allen is survived by a son, George Herder Allen of La Porte, and a granddaughter, a sister, Mrs. Lee Williams, and a brother, George Herder Jr., preceded her in death.
Pallbearers were Charlie, Leroy, Henry, Paul, George and Dan Herder.
The Weimar Mercury, November 7, 1964
Transcribed by Jennie Muggli
Allen, Vincent
Died at his residence near Alleyton, Colorado county, on the 5th inst. of pneumonia, VINCENT ALLEN, Esq., for many years a resident of this county. [Place of interment unknown]
Colorado Citizen, March 15, 1877, page 3
Transcribed by Dorothy Albrecht